The Wafu lock is a "Tiger" style lock that installs on the interior of your door. It can also be a good fit for interior doors or something like a liquor cabinet.
Available Finishes: Pewter
How does the lock connect?The WAFU Tiger Lock uses Bluetooth to connect.
DOOR COMPATIBILITY
What type of door lock mechanisms does the WAFU Tiger Lock support?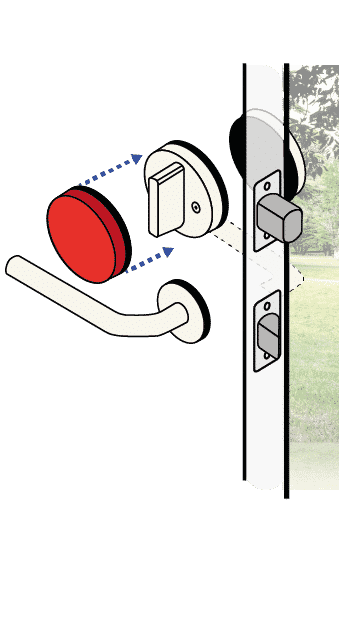 Deadbolt Attachment
Not Supported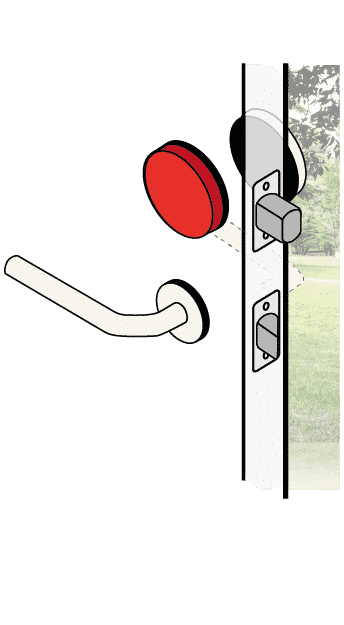 Interior Deadbolt Replacement
Not Supported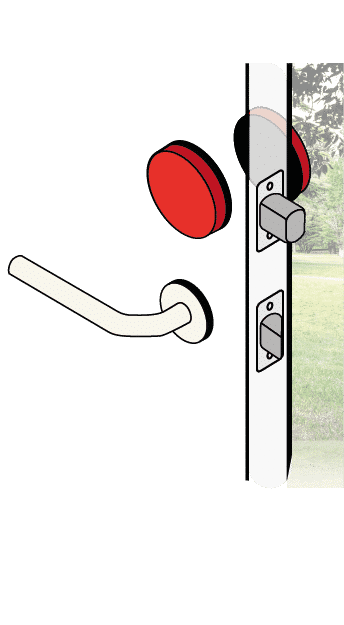 Complete Deadbolt Replacement
Not Supported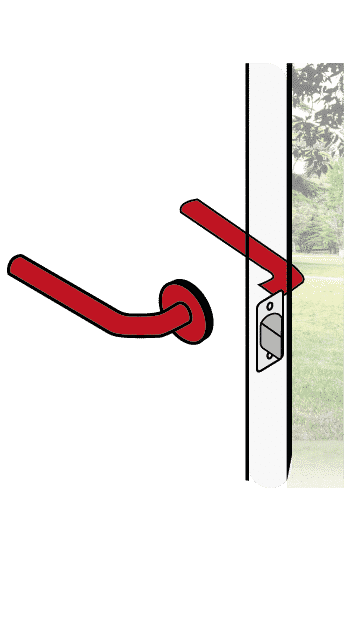 Handle (Latch/Knobs) Replacement
Not Supported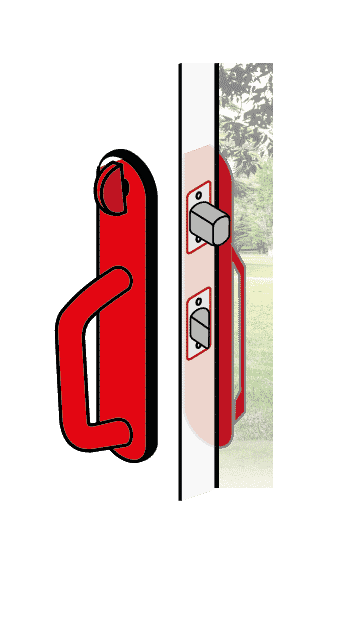 Integrated Deadbolt and Handle
Not Supported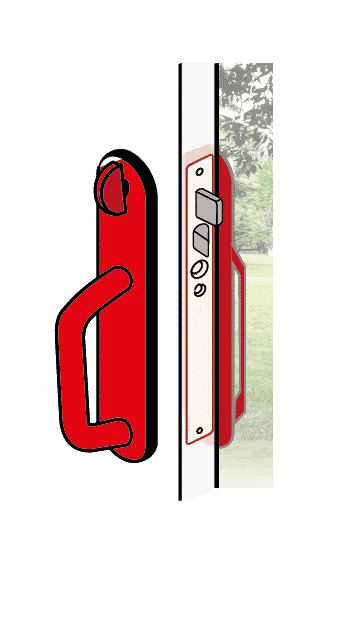 Mortise
Not Supported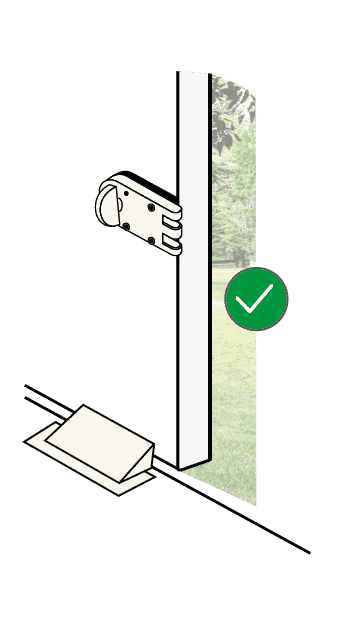 Other location
Supported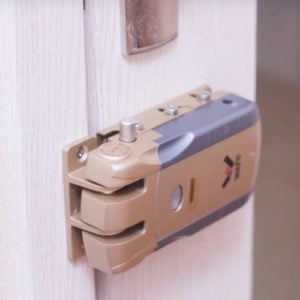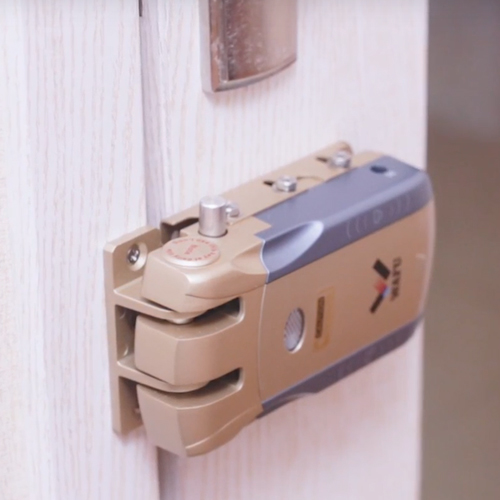 Pros
Audio alerts for low batteries.
Comes with a remote key fob to easily unlock.
Cannot be seen from exterior door.
Has an emergency indoor unlocking mechanism.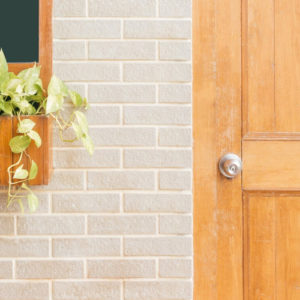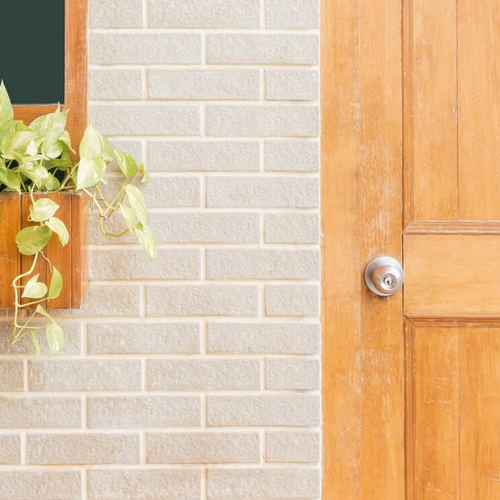 Cons
For Bluetooth access you have to have an additional USB accessory devices
Not a ton of reviews from people who have used both the lock and the Bluetooth accessory
You have to drill holes in your door in order to use the lock
Unboxing and Installation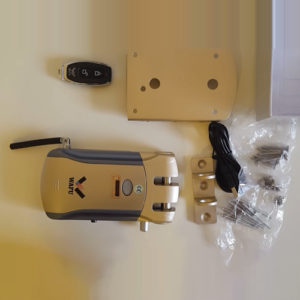 What tools do I need to install this lock?
You will need Screwdriver to install WAFU Tiger Lock

What are the locks dimensions?
The WAFU Tiger Lock is Approx 8.47" x 7.68" x 2.28 in in size.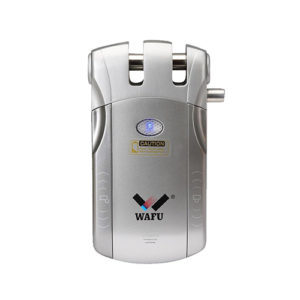 Bottom Line
The Wafu Tiger lock is one of the few "Tiger" style locks available for purchase today.
Perfect for interior doors or cabinets that wouldn't fit traditional smart locks the Wafu version comes with additional key fobs for remote opening and locking as well as the ability to purchase a USB Bluetooth accessory that can lock and unlock the device using your phone.
The lock has a few drawbacks including no access code support for the app and a short battery life of only 6 months on two AA batteries that are not even included in the package.
That being said if you really need this style lock for your door this is one of the only commercially available locks on the market for you and worth a shot.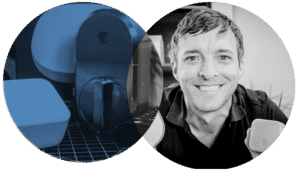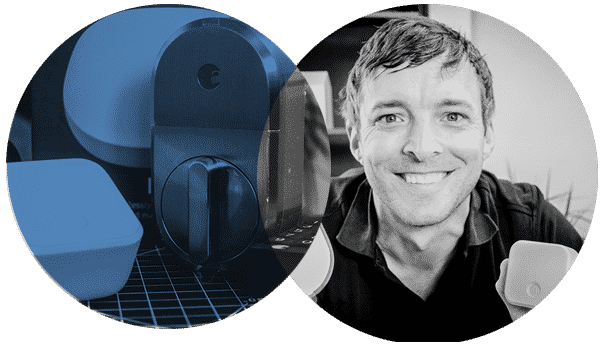 About Us
The Postscapes Team is here to help you keep your home and family safely connected. Whether you're looking to pick a smart lock system, we've spent hundreds of hours researching locks to help you find the best product to fit your specific situation.
At Postscapes we combine our years of experience following the smart home market along with user reviews to take the guesswork out of living securely connected. Learn More
Ultimate Smart Lock Guide
Compare locks based on price, integrations and features.