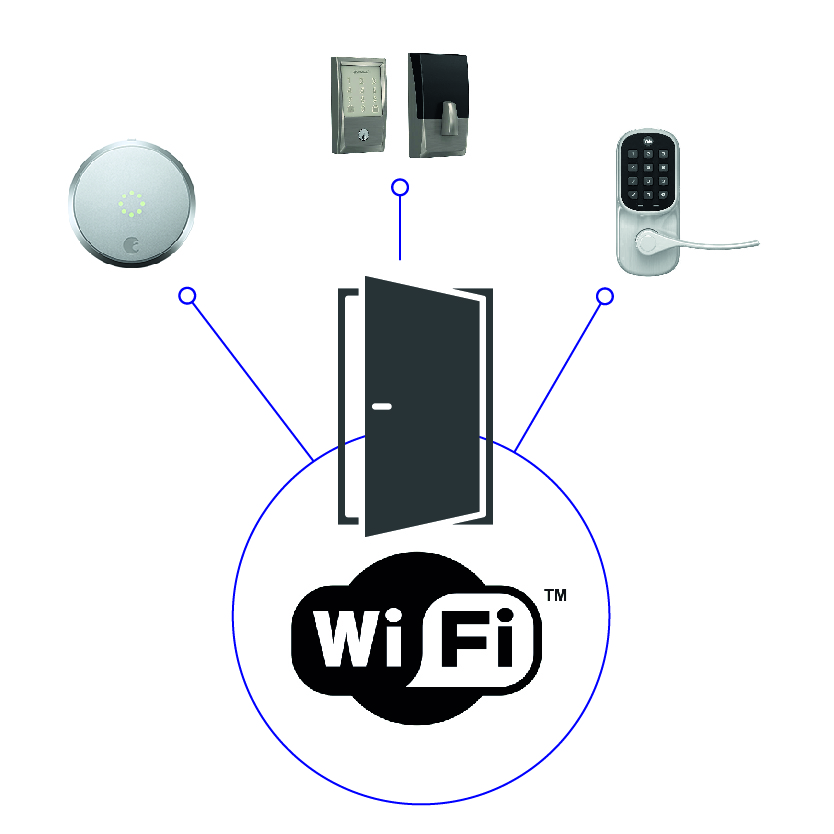 There has not been a large number of stand-alone Wi-fi enabled locks on the market due to the fact that they are more power hungry than their Bluetooth and Z-Wave counterparts (Most Wi-fi locks require an add-on device to connect to your home router).
This has caused some confusing marketing by lock makers where they say they are Wi-fi but will actually require an additional $50-100 hub to connect to your network.
We have listed both types (Stand-alone Wi-fi and Wi-fi locks enabled by a separate device so you can get a full overview of what will work for you)
Wi-Fi Lock Pros
Already enabled on your smart phone with no additional hubs needed.
Has a longer range compared with Bluetooth locks (especially if you have a Wi-fi extenders in your home)
Enables remote monitoring and access control since your locks will always be connected to the Internet via your home router.
Wi-Fi Lock Cons:
Some see having Wi-fi enabled locks as a security concern for your whole home network.
Can use battery up quickly compared to other connectivity protocols.
What is the best Wi-fi enabled smart lock to buy?
Our Quick Picks
Short on time? Here our some of our favorite picks based on some common filters for people in the market.
Lock
August Pro w/ Connect Wi-Fi Bridge
August w/ Connect Wi-Fi Bridge




Best For
Want connection with smart home hub
Siri / Homekit Integration

Siri / Homekit Integration

Siri / Homekit Integration
Lock
August Pro w/ Connect Wi-Fi Bridge

Best For
Want connection with smart home hub
Siri / Homekit Integration
Lock
August w/ Connect Wi-Fi Bridge

Siri / Homekit Integration
Things to consider
Built-in or via Hub?
As mentioned above their are two types of Wi-fi locks
Standalone
- These don't require a separate add-on to connect to your router
Via Add-on
- Generally a $50-100 add-on that will plugin into your wall socket and act as a bridge between your lock and your home wireless router.
We have two sections in this guide to help you filter based on which one you prefer.

Your door Fit
One of the first things to consider before falling in love with one particular model is to make sure it fits with your door in size and lock type.
Locks typically come in a few standard configurations
Attach on your deadbolt (only 1 model on the market is like this)
Interior deadbolt replacement where on the outside your door looks the same but the interior deadbolt section controls the lock and is replaced
Complete deadbolt replacement
Handle / Lever / Knob replacement where you only have one hole on your door
Integrated lock where your deadbolt and handle are in one mechanism where they lock but are separated on the door
Mortise - a fully integrated system
You can click on the images below to filter down the Wi-fi door locks that fit each particular door type.
Access Codes
If you are looking for the ability to add access codes for your kids and guests or to make sure the delivery gets into your home safely there are several options these locks accomplish this.
Some have them built-in and will include either push buttons or commonly a touchscreen that will light up as you approach.
The other option is to add a keypad accessory that is installed next to your door and communications to the lock.
The third is via the locks smart phone app which can act as a key for other users.
One thing to keep in mind is with a Bluetooth lock you will only be able to add codes when you are near the door and not remotely. If you are looking to manage your codes from a long distance you will want a lock that has either Wi-Fi built in or connects with a hub that does so that it can connect to your home router.


Integration with smart home ecosystems
Do you already have an Alexa, Apple TV or a smart home hub in your home?
Many of the smart locks on the market let you:
Check status of your lock from your phone
Lock and unlock the door using voice control
Have your lock be a part of a "recipe" like a good night mode that turns off lights, locks door and sets security system.
Click on the buttons below to filter the Bluetooth locks by each of their compatible systems.

Additional Smart Lock Features
Smart locks also come with a range of other features that could be the deciding factor for your purchase.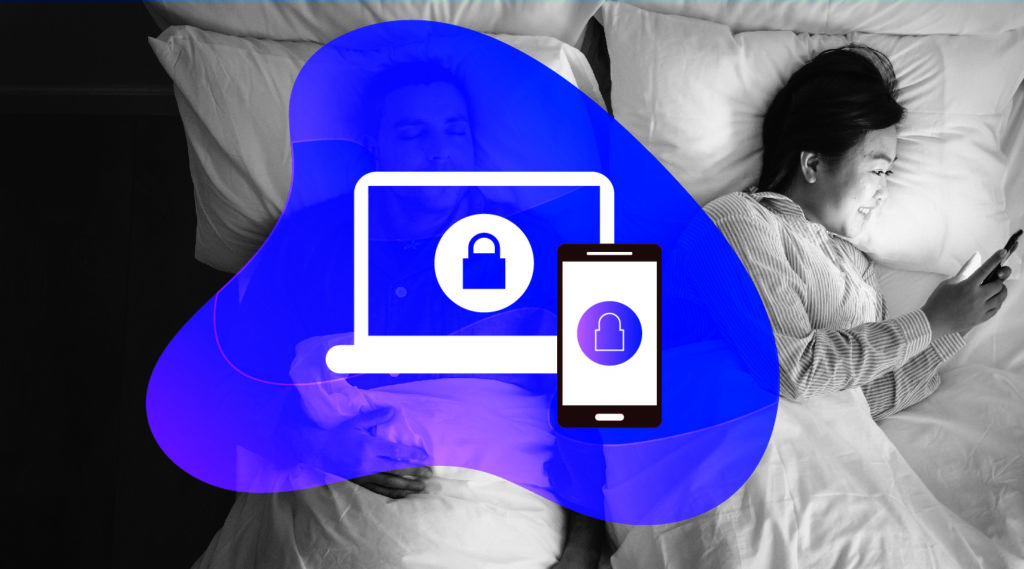 Remote Locking
Check or manage your lock while away from your home
A Wi-Fi connected lock will be your most straightforward option to remote manage and monitor your lock.
Using your home wireless router and not having to rely on an additional smart home hub to connect.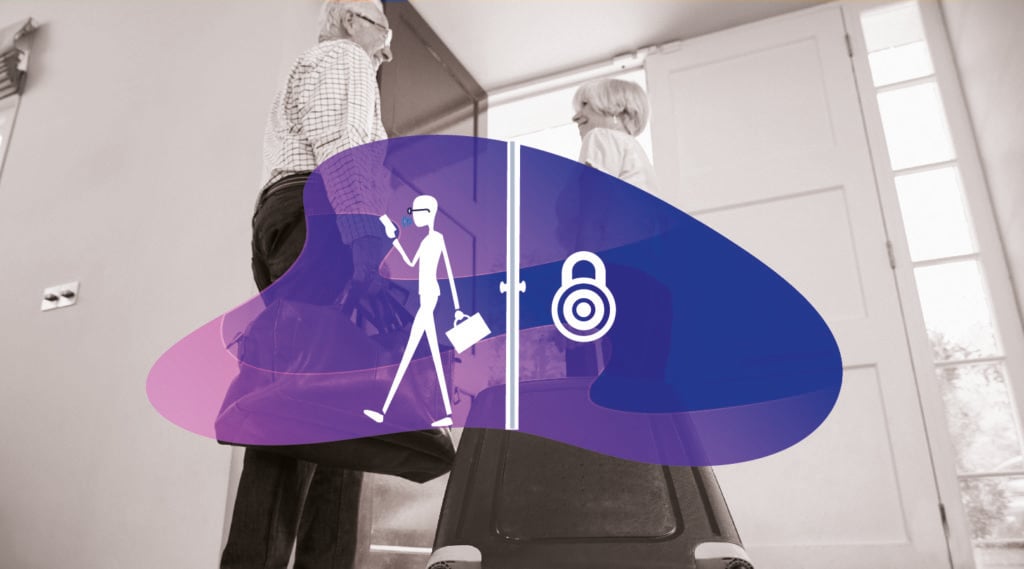 Proximity Locking
Automatically lock behind you or unlock as you approach
With this feature you can have your door automatically lock behind you after a certain amount of time (typically 30 seconds) or have it use your phone's GPS to automatically unlock the door as you approach.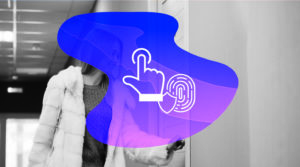 Fingerprint or Touchscreen
Use your fingerprint to open your door or a touchscreen 
With this feature you can either open the door using an access code and a back-lit touchscreen or your fingerprint to securely open your doors.
Wi-Fi Direct Lock Comparison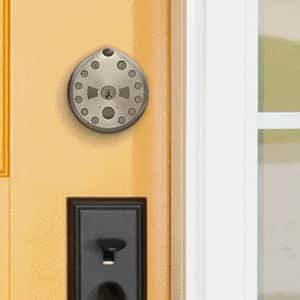 Retail Price $359.00
(Available for: Price not available)
Our Review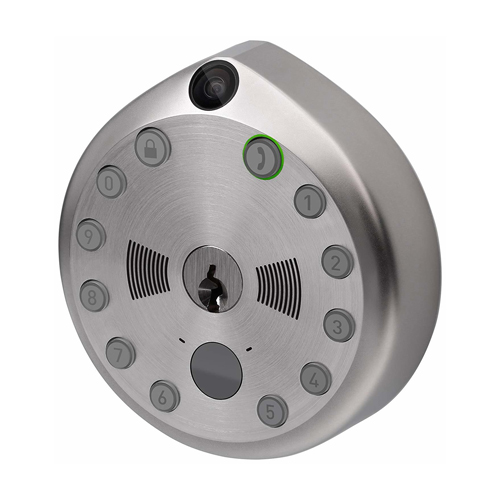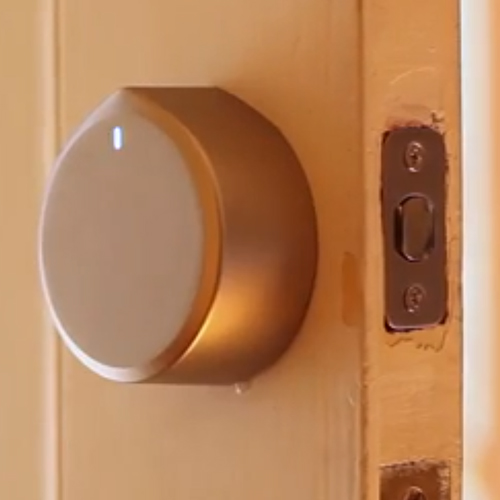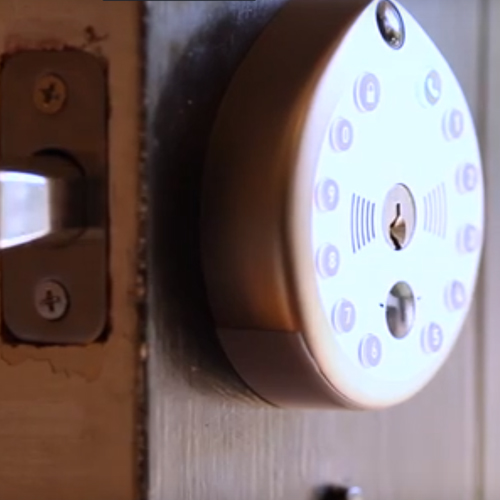 Gate Labs Camera Smart Lock
Lock Type: Deadbolt Replacement
Finish Options: Nickel
Connectivity Options: Wi-Fi
iOS App: Yes
Android App: Yes
Pros
Users can quickly change the passcode for your door from your phone.
Track comings and goings by assigning unique pin codes to different people.
Simple and easy to install, with the necessary tools and extra thickness adjusters arriving with the product.
Unlock the door using the Android or IOS apps, or using the pin code.
Features a hard key for backup in the event of failure or dead batteries.
Cons
Can only lock or unlock manually when there is motion detected at the door.
Can only view video when the motion detector is activated.
Just installs on the deadbolt so if your lever/knob is a different color it could clash with its aesthetics.
No night vision and the camera is affected by the glow from the LED lights.
No video sharing or saving without a paid monthly plan (costs between $4.99-$7.99 a month)
The Gate Smart Lock is all about visibility and accessibility – for the right people of course! It includes a built-in camera, two-way audio and a pin number unlocking feature. Probably Gate's strongest asset is the sheer number of ways it can be unlocked and of course the built-in video monitoring.
Whether using pin, smartphone app (IOS and Android) or the old-fashioned back-up hard key, you'll never have to worry about being locked out. Assign different pins to different people, and record who has accessed your door at what time: perfect for offices or multiple occupancy houses (note: scheduled access codes require an add-on monthly service).
Integrations with other smart home systems like Alexa, Siri and others is non-existent so is a good choice if you are looking just for a smart video door lock without having to buy a lock and video camera or deal with other integrations headaches with smart home hubs or home security services this could be a good choice for you. If these are important to you would suggest you look at other locks.
An important note If you want to have scheduled access or video sharing and saved history you will have to upgrade to a paid monthly service plan starting at $4.99 a month.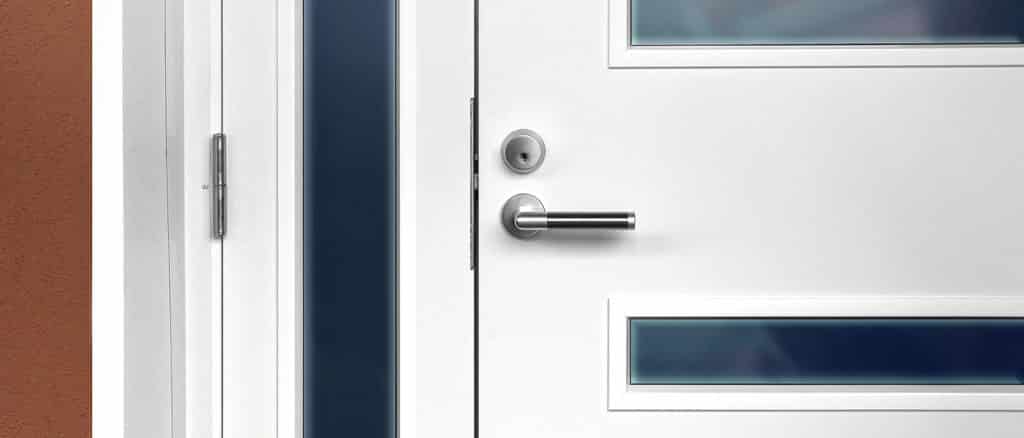 Retail Price $249.00
(Available for: $499.98)
Our Review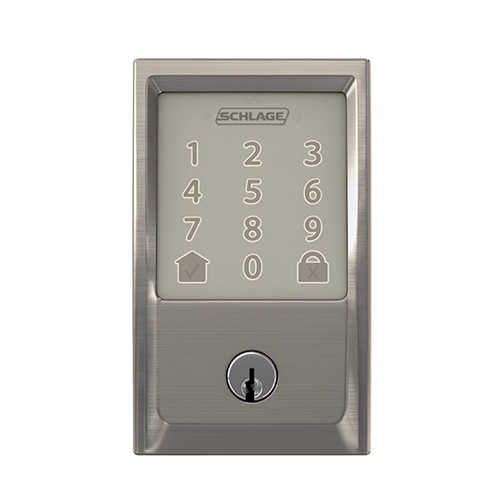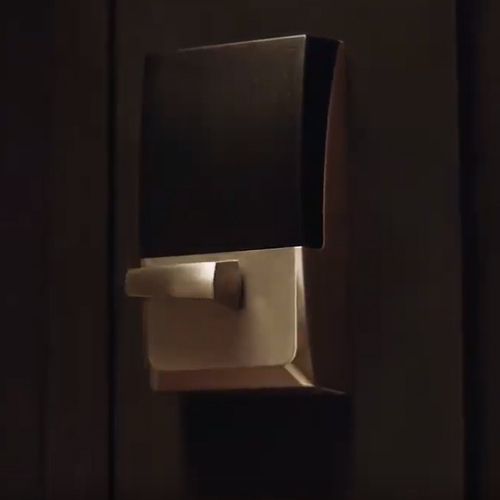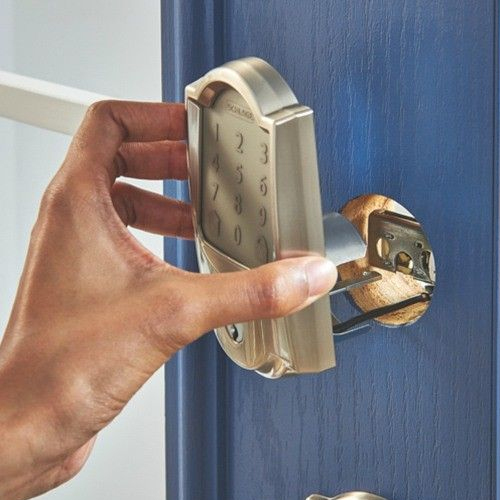 Schlage Encode
Lock Type: Deadbolt Replacement
Finish Options: Black, Bronze, and Nickel
Connectivity Options: Wi-Fi
Google Assistant: Yes
Alexa Support: Yes
iOS App: Yes
Android App: Yes
Pros
Built-in Wi-Fi so you don't need to purchase an additional hub to get remote monitoring capabilities
Integration out of the box with Alexa and Google Assistant for voice controls
High rated app for both Android and iOS devices.
Integrations with Key by Amazon (and their video doorbell) and with Ring for additional home security monitoring.
Up to 100 virtual keys you can set and manage remotely from your mobile app
Cons
Since it is Wifi enabled you will not be able to connect to Z-Wave or Zigbee enabled devices directly without the use of an additional smart home hub.
Is not sold with a matching handle set so you will have to add these in a separate purchase if you are trying to get a whole door set and not just replace your deadbolt.
The Encode does not come with as many finish options as others on the market.
A few users have had issues with the Schlage Home app syncing correctly but these seemed to have been fixed in a recent app update.
The Wifi enabled Schlage Encode is a new release on the market and has been met with almost universal approval from users for both the lock and the partner Schlage Home control app.
The Wifi connectivity allows this to work with your Alexa and Google Assistant devices right out of the box unlike most models of smart locks on the market.
If you are having trouble with thieves coming and snagging your Amazon deliveries off of your porch it comes with Key by Amazon support and their video security camera. Ring is also supported if you have one installed already.
The Schlage Home app lets you add up to 100 access codes for your renters, kids or deliveries and is rated at almost 5 out of 5 stars with thousands of reviews on both app stores.
Overall the Encode is one of our top picks and actually delivers on the ease of use, integrations and convenience that have smart locks have promised for years.
Your Schlage Encode options:
Wi-Fi Via Add-on Bridge Locks

Integration and Connectivity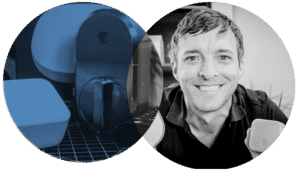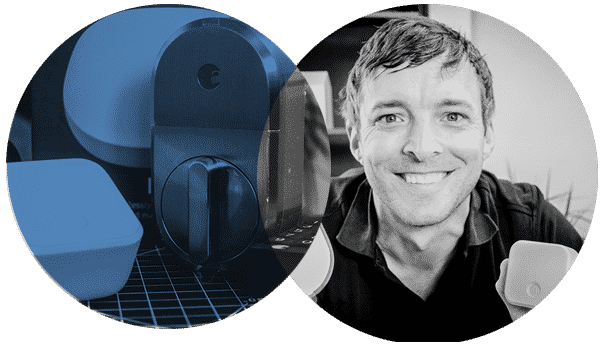 About Smart Lock Scout
We are here to help you keep your home and family safely connected. Whether you're looking to pick a smart lock system, we've spent hundreds of hours researching locks to help you find the best product to fit your specific situation.
At Postscapes we combine our years of experience following the smart home market along with user reviews to take the guesswork out of living securely connected. Learn More
Ultimate Smart Lock Guide
Filter and find the perfect lock for your home or apartment