Smart locks for sliding glass patio doors have been a slow mover to the smart lock market so there are not a ton of options available today.
We have broken down this guide into three sections:
Sliding doors
Hinged patio doors
DIY smart locks
1) Sliding Patio Door Locks

Autoslide and Multislide
Originally created in Australia the Autoslide product line is the furthest along with their product to fulfill promise of a smart sliding door lock system including Wi-fi connectivity and app support.
The product does not replace your lock on your patio but instead uses a motor drive belt system that is hidden near the top of your door.
The company currently offers two product lines:
Autoslide: Designed for smaller two pane sliding patio doors, pocket doors, and barn style doors this model can be installed on your own.
Mutlislide: This professionally installed version can work on multi-panel doors, including telescoping doors and bi-parting doors.
Advanced add-ons include RFID pet sensors, a keypad, and motion and infrared sensors that can alert you when their is activity at your door.
While on the more expensive end of the spectrum (starts at $430 for base model not counting an additional $195 Wi-Fi add-on) they are the most professional product on the market that will work with most sliding doors.
Uses the Autoslide app (iOS, Android) and can integrate with Google Home and Alexa via a 3rd party hub and a Z-Wave relay.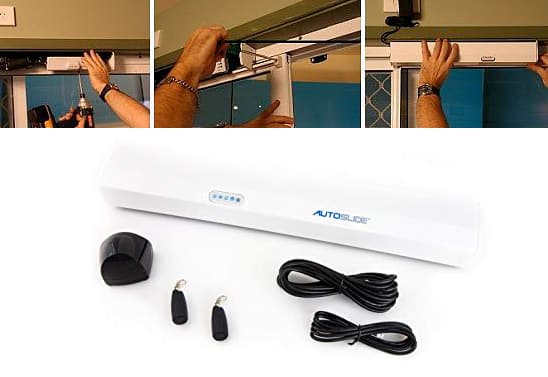 Command Lock
If you already own a Zigbee enabled hub like SmartThings the Command Lock could be an option.
The devices uses an electronic drop lock in combination with a smart plug for smart home connectivity and control.
The system is sold for $195.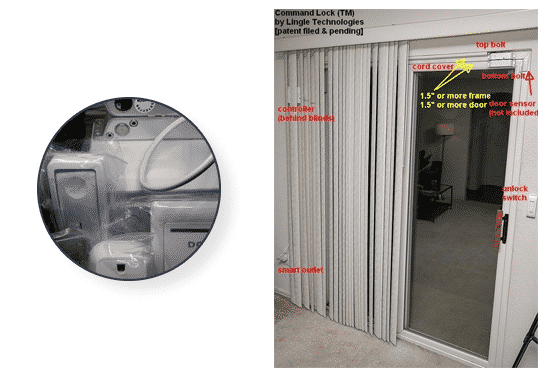 2) Hinged Smart Patio Door Lock
Assure Lock for Andersen Patio Doors
This Yale Bluetooth and Z-Wave enabled lock works on A and E-Series Hinged Patio Doors and features a keypad, security sensors to know when the door is open or unlocked.
Note: These only work on hinged doors and at the moment are not sold separately, only as pre-installed from Andersen.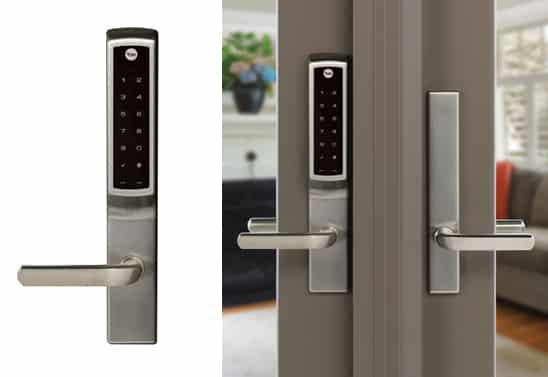 DIY Smart Patio Door Lock
Their have been several DIYers trying to solve this problem for years with using an electronic drop bolt or strike plate and adding a Z-wave or Zigbee relay device or smart plug.
Note: There are several downsides to most of these setups.
Power Supply
- These controllers are not usually battery powered, so if you don't have an outlet near your patio sliding door you are out of luck or need to have an electrician come in.
Fire Safety
- The question using electronic devices like this is what happens if the power goes out. Can someone inside the house easily open the doorwithout needing a separate code, key, or device? This is required by code in most parts of the US. Other smart locks have a manual turn-bolt on the inside can be opened manually or you will need to have a uninterruptible power supply (UPS) component.
Additional
This was a crowdfund attempt at a solution but did not raise their initial goal target and only promised smart lock features at a later date.
Integration and Connectivity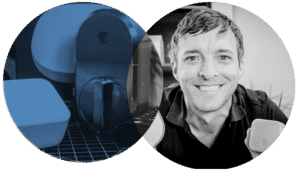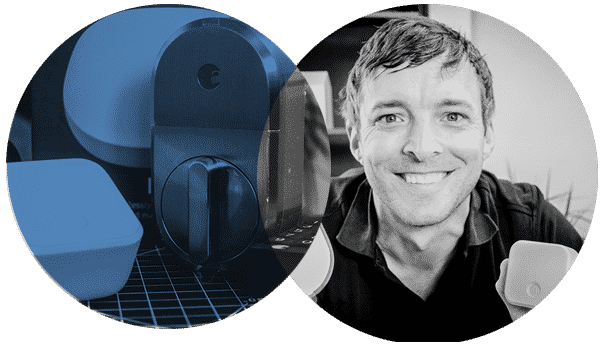 About Smart Lock Scout
We are here to help you keep your home and family safely connected. Whether you're looking to pick a smart lock system, we've spent hundreds of hours researching locks to help you find the best product to fit your specific situation.
At Postscapes we combine our years of experience following the smart home market along with user reviews to take the guesswork out of living securely connected. Learn More
Ultimate Smart Lock Guide
Filter and find the perfect lock for your home or apartment