Tempescope
Weather in a box
Ken Kawamoto is a graduate of Oxford and current researcher at Hitachi specializing in behavioral sensor data. One day he was pondering the sequence of how we typically get our weather forecasts and thought to himself if it could:
This line of thinking eventually drove Ken to create the Tempescope, an ambient display device that can reproduce tomorrow's weather conditions from inside your home.
After several weekends' work, he ended up with a prototype that can simulate four major weather pattens: rain, cloud cover, sun, and lightning. Forecast data is pulled in using Wunderground's APIservice via Bluetooth or a USB stick and an Arduino board takes over controlling an air pump, water pump, ultrasound diffuser, and a handful of other components that work to simulate the forecast.
A range of colours are produced by built-in LED's to give a visual cue for the time of day and to add to the forecast ambience. The device can also operate in a "World Weather" mode that replaces the local forecast with one from whatever location setting you choose.

A project write-up with additional details can be found on Ken's (@kenkawakenkenke) blog post or you can watch the Tempescope in action below.

Via: Charalampos Doukas @BuildingIoT

Featured in Channel: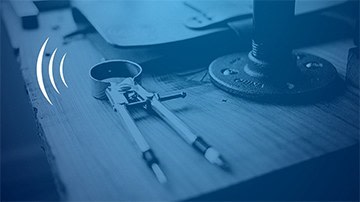 IoT DIY Projects Handbook
A spotlight on the products and companies
View