Created by Puerto Rico based Kytelabs the BLEduino is a new Arduino compatible Low Energy Bluetooth platform designed to enable easy development and smartphone communication for your latest project or prototype.
The main board is basically a shrunken (1.7″ length) down Arduino Leonardo that uses the NordicnRF8001 Bluetooth chip for connectivity and has 21 GPIO pins to work with. The Kytelab team wanted to take out some of the pain points in wirelessly controlling your project and one component of that is easing the app development timeline of a design. An open-source Iphone app (Android as well when supported) is being included with the board and featuress a set of working application sketches so you can start playing right out of the box.
Being compatible with existing Arduino projects was also a priority for the project and the BLEduino has an innovative "Shield-Shield" option that easily ties the smaller BLEduino's pin layout into a traditional Arduino pin layout. Switching between the old and new layout is made by just changing a switch on the shield and the unique design makes for true forward and backwards compatibility.
The team is releasing everything under an open source license (schematics/pcb's/firmware/app) and is planning on a November date to start shipping.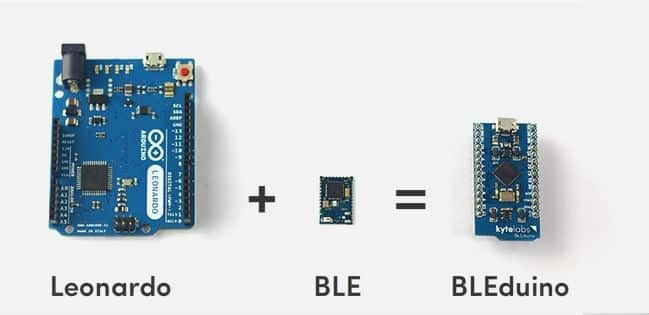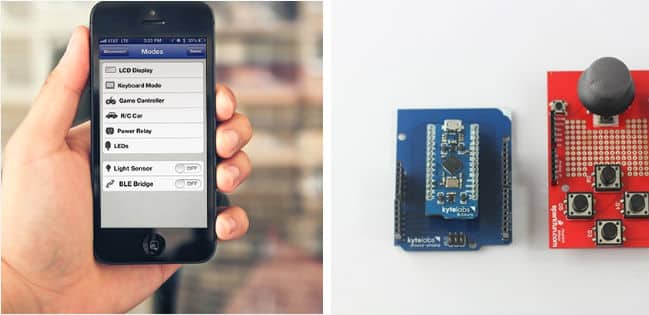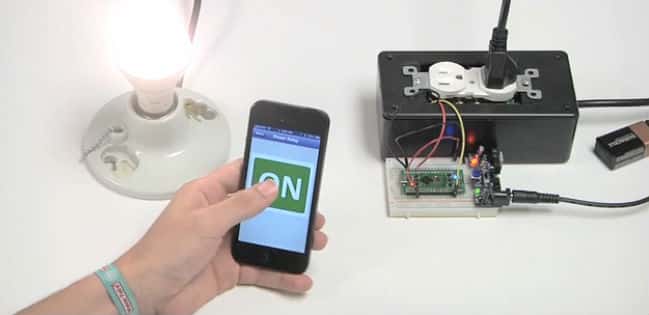 More details about the project can be found at: Kytelabs.com/current/bleduino/ or by visiting the project funding page here.
Additional: Kickstarter Page, MAKE

Related: IoT Hardware, RFDuino, Ember/Torch