Kevin Bromber's team at myDevices, a division of French software company Avanquest, has spent the last three years building a cloud platform that provides tools for companies to manage the connected devices that make up the Internet of Things. But since January, myDevices has been filling in a different piece of the IoT puzzle: how devices get built in the first place.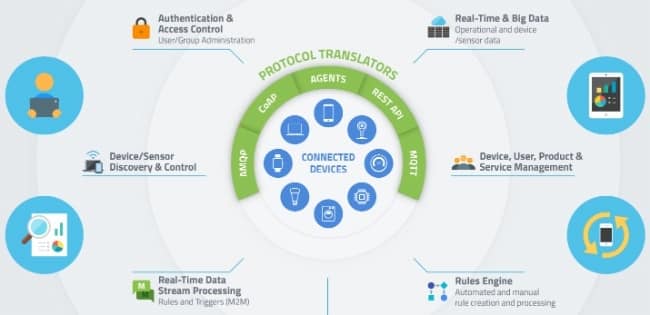 Whether you're an engineer in a major tech firm or a garage tinkerer, Bromber tells Postscapes, the first steps of developing an IoT project can be confusing. He contrasts the situation with other creative fields, which have industry-standard design tools. When graphic artists begin a new project, they reach for Photoshop; architects fire up AutoCAD.
"That's what the IoT is missing today," Bromber says. "People don't know where to start."
In January myDevices launched Cayenne, a tool for quickly designing IoT projects using a friendly drag-and-drop interface for everything from hardware connections to app configuration. It also includes a rules engine to set up automated behaviors, and presents visualization tools and hardware controls as widgets in an automatically generated web and mobile dashboard.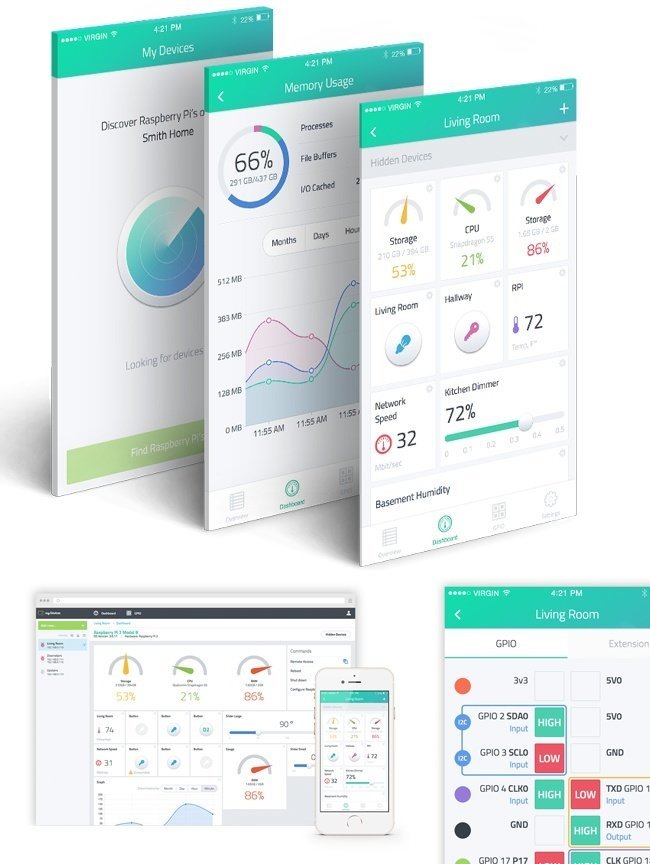 For now, Cayenne works only with projects based on Raspberry Pi hardware. Bromber says that decision was based on the Pi's popularity, and the expectation that creating connected projects with it should be simple. "It's a huge community. If we can satisfy those people and create something that's easy enough for them, that's the first bar," he says.
Lots of work is going into Cayenne's back end to make the entire process of building an IoT project as smooth and user-friendly as possible. It starts with downloading a mobile app, which automatically detects any Raspberry Pi devices on the local network and installs all the necessary software.
Then you can start connecting sensors, LEDs, actuators, and other gadgets to the Pi. In many cases, they'll be automatically detected by the Cayenne software and will show up in your mobile dashboard right away. Bromber says the team is constantly adding support for new components, and users can add unsupported hardware manually. The Cayenne app even includes tutorials and "breadboard" diagrams to help get things wired up correctly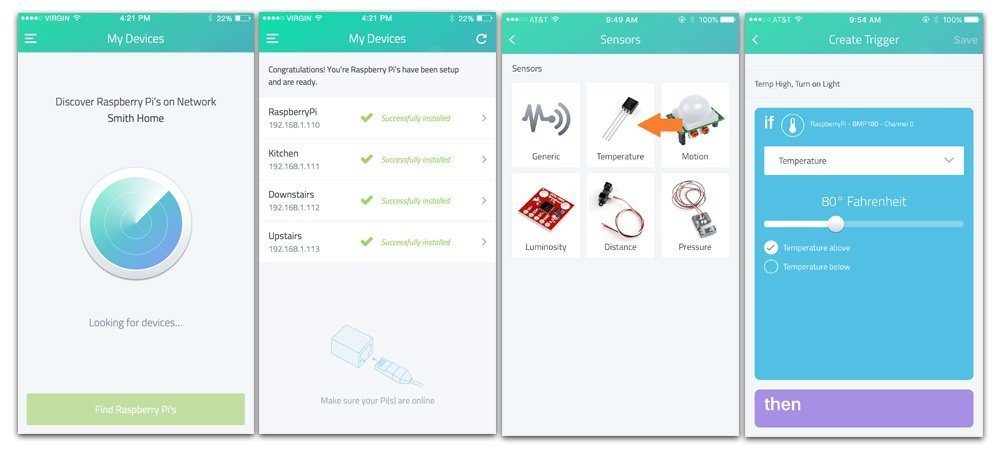 Once the Pi is hooked up to some stuff, you can start rearranging and reconfiguring widgets in the dashboard to display data and provide controls. You can also set up automatic behaviors using schedules and "triggers", which are rules activated by simple if-then logic with an interface similar to IFTTT.
Bromber says Cayenne will eventually support many other hardware platforms, starting with Arduino in the coming months. "We want to be the de facto tool for IoT project development," he says. "A tool like this is what is needed for industry to move to the next step."
Learn more about Cayenne in the video below, or get started yourself here.