Electron is the latest wireless development board from the Spark team, and marks the company's jump onto the cellular connectivity bandwagon that seems to be all anyone involved in the Internet of Things can talk about recently.
Like Spark's previous products, the Spark Core and Photon, Electron is open-source, can be programmed with a web interface, accepts updates via USB or wirelessly (over-the-air), and works with existing "shield" add-ons. But instead of a Wi-Fi module, Electron contains a SIM card that will let it connect to 2G and/or 3G cellular networks all over the world.
To manage cellular data, Spark is becoming a "virtual" mobile carrier — making agreements to use other carrier's brick-and-mortar infrastructure, but managing customers' data plans in-house. The basic plan will cost $3 a month and provide a megabyte of data, which is enough for about 20,000 of the small messages Electron will transmit (that's about one message every two minutes). A dollar will buy each additional megabyte, and there are no contracts so plans can be cancelled any time.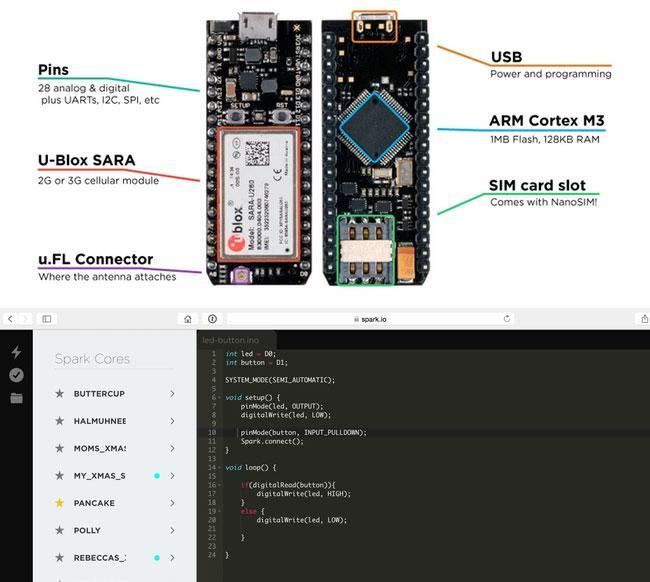 Spark is returning to Kickstarter to finance the production of Electron, which can be ordered in several varieties for compatibility with international networks as well as in kits that include sensors, GPS, battery packs, and other add-ons. The campaign runs through April 1, and Spark hopes to ship Electron in October.
Check out the video below to learn more.
Related: Spark Core, Spark Labs raises $4.2M in Series A funding, Flutter