AirBeam
Share & improve your air
The folks at Brooklyn-based nonprofit HabitatMap make it their goal to spread awareness of the connection between the environment and human health. With AirBeam, a wireless air quality monitor now on Kickstarter, they're hoping that a distributed network of "aircasters" will be the next big citizen science initiative.
There are a number of factors that impact air quality, and AirBeam focuses on one that is especially prevalent in cities: tiny particulates less than 30 microns in size -- 30 times smaller than the width of a human hair. These particles are created by diesel cars and trucks, coal-burning power plants, and forest fires, among other sources. Because they're so small, they can get deep into our lungs and cause acute effects, like asthma attacks, as well as chronic effects like lung cancer.
AirBeam uses a light-scattering method to detect particles. Air is drawn into the device, and an LED shines a light on the sample. The amount of light that reflects off the particles, or scatters, indicates how polluted the air is -- it's like shining a flashlight through the smoke of a campfire. About once each second, AirBeam sends data via Bluetooth to a paired smartphone, which creates maps and graphs of the data before uploading it all to AirCasting.org for the world to see.
AirBeam is Arduino-powered and entirely open-source, right down to the 3D-printed enclosures. It's designed to be expandable, both through the addition of new sensors and by sharing AirBeam data with other websites and applications. That's all in line with HabitatMap's goal of empowering citizens. As lead developer Michael Heimbinder puts it, "We're not here to tell you what to do with the technology."
To spark the imagination, the AirBeam team is providing instructions to create DIY wearables and other accessories that use colored LEDs to represent AirBeam data in real time. Wandering a city with an AirBeam and a luminescent vest would certainly be an eye-catching way to draw attention to street-level air quality issues.
AirBeam's Kickstarter runs through Nov. 19, and devices should begin shipping in May 2015. In the meantime, those who'd rather make their own air quality sensor can find all the code and hardware specs on GitHub, and can download 3D printer files at Shapeways.
Featured in Channel: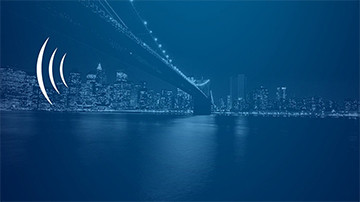 Smart City Applications
A spotlight on the products and companies
View