TinyScreen, the latest addition to the TinyDuino snap-together prototyping line from TinyCircuits(Winners of our IoT Awards Open Source category in 2012), is a powerful and inexpensive display for connected gadgets and wearables.
Did we mention that it's tiny? At less than 1 inch on the diagonal, it really is. Packed into that little area is a 96×64-pixel OLED display with 16-bit color depth. That's comparable to the palette of a Super Nintendo or Game Boy Color video game system.
Indeed, one of the things you can do with TinyScreen — right out of the box, thanks to pre-loaded software — is build an itsy-bitsy handheld video game console. Snap the screen to a thumb-sized "Joystick Shield" and you can play Flappy Birds or an Asteroids clone. More games are promised, and developers will be able to program and share their own games through TinyCircuits' website.
Two other software packages are provided wholesale for those who don't want to dive into the programming. One is a codec that can convert videos of any length into an animated GIF-type format and display them on TinyScreen at more than 20 frames per second. The other is a smartwatch app that can display the time, weather, and notifications from a paired smartphone. Users will be able to download 3D-printable designs for watch enclosures, or buy them pre-made.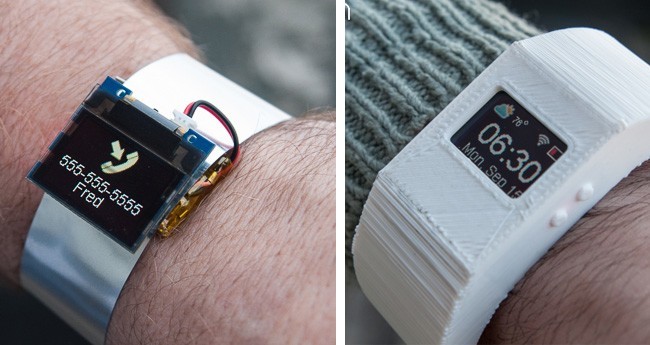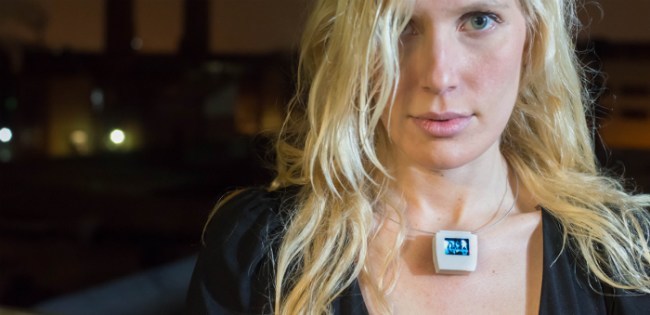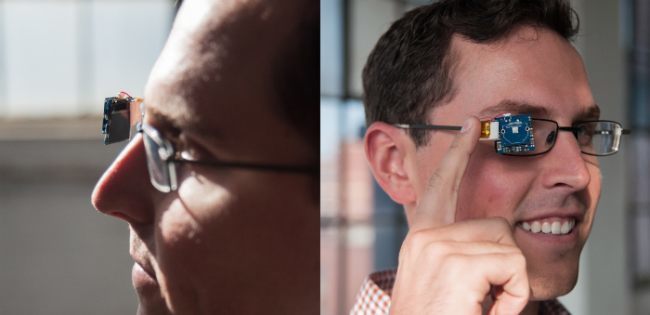 TinyScreen can't do all of these things by itself, which is why other TinyDuino components are bundled into kits for each application (game system, video player, smartwatch) as part of TinyScreen's Kickstarter rewards. It can also be combined with other TinyDuino boards and shields (Currently standing at 25 TinyShields expansion elements including sensors (accelerometer, gyroscope, compass, 9-Axis IMU, ambient light sensor), storage (SRAM, EEPROM, microSD card), and communication (USB, Bluetooth, Bluetooth LE, WiFi, 433MHz,802.15.4, Ethernet) to add the display to all kinds of projects.
TinyScreen is an open-source product, and all of the Arduino libraries, software examples and standalone apps for it will be provided through theCodebender web-based programming environment. One of the advantages is one-click installation of software via USB to TinyScreen projects.
In addition to the Joystick Shield, which is new to the TinyDuino lineup, TinyScreen is accompanied by major updates to the main TinyDuino processor board and the USB and Bluetooth Low Energy TinyShields. Like all TinyDuino products, TinyScreen will be manufactured at TinyCircuits' facility in Akron, Ohio.
TinyDuino's original Kickstarter campaign raised ten times its modest funding goal, and with three days to go the TinyScreen campaign is on track to provide similar results. Learn more at Tiny-Circuits.com or by watching the video below.
Related: TinyDuino, IoT Hardware