DIY Bicycle Barometer
Data Dial
The bicycle barometer is a project by developer Richard Pope that takes daily weather forecast data and the status of the subway lines and outputs a graphic value (bike sign at one end and a tube sign at the other) telling him whether it is a good day for him to ride his bike into work that day.
Created using an old flea market clock, a web connected Nanode, and data pulled in from theTransport for London's line and station status API's and the Met Office's Datapoint API the device gives different weights to different data points (E.g. snow is more important than a bit of drizzle; the tube station being shut overrides everything.)
In an interview with the blog Cycle Love, Richard describes his original inspiration behind the project "I'm not a total fair weather cyclist, but there are days I do, days I don't. So I got thinking about the number of variables I weigh up in my head each morning and decided to build something to give my brain a helping hand. I've been playing about with Arduinos/Nanodes recently, and have a long standing interest in making better use of government data. So it seemed like the perfect project."
Eventually Richard would like to expand the data inputs to include local traffic and pollution information.
You can view the device in action below or follow along with it's development and code releases at @richardjpope.
Additional: CycleLove, BikingBIS
Via: HackerNews
Image Credits: Subway: CC Cem K. (iyiinsan), Clouds CC public-sector-lists.com
Related: Portland Bicycle Barometer, City Dashboard
Featured in Channel: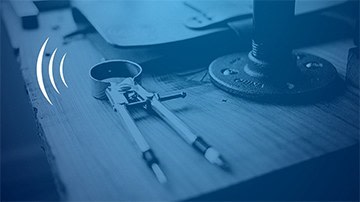 IoT DIY Projects Handbook
A spotlight on the products and companies
View