Intel
Intel's innovation in cloud computing, data center, Internet of Things, & PC solutions is powering the smart and connected digital world we live in.
Edison Development Board1
If you can imagine it, you can invent it.
Many IoT companies are small, nimble start-ups. But more and more we are seeing the big players flex their muscles in the space. Such is the case with Intel, which announced the tiny, low-power Edisondevelopment board at CES this week.
Edison is a miniature computer-on-a-chip, containing a dual-core 400 mhz Quark processor, WiFi and Bluetooth modules, internal memory, and more -- all in a plastic housing the size and shape of a standard SD card.
The small form factor makes Edison ideal for wearable computing and integration into objects of all sizes. The example at CES showed how an Edison, responding to data from a Mimo wearable baby monitor, could display the baby's status on an LED-encrusted coffee mug, and activate a self-heating baby bottle when the child started to stir.
Intel's goal with Edison seems to be making the development of new IoT devices easier and more user-friendly. Engadget reports that Intel is developing an app store for Edison, so programming the chip could be as simple as downloading and configuring an app, just like we do on our phones and tablets. But the chip has plenty to offer advanced developers -- it runs Linux and will even sport the computational power of the Wolfram Language and their newly announced connected devicefunctions.
As a product targeted at makers and developers, Edison follows on the heels of Galileo, the open-source, Arduino-compatible development board Intel released in 2013. Edison will be available sometime in 2014, at a price yet to be determined.

Dovetailing with Edison, Intel also announced the Make It Wearable challenge, which will award more than $1 million in prizes for ideas and product proposals related to wearable computing. Entrants needn't use Edison in their project, however. See the video below for more on the contest.
Additional: Intel - Make it Wearable

Related: IoT Hardware, Electric Imp
Featured in Channel: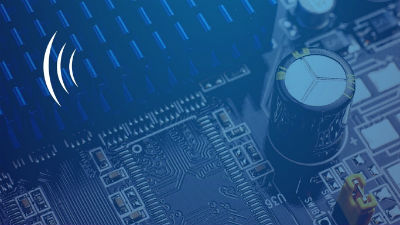 IoT Hardware Guide
A spotlight on the products and companies
View