Seeed Studio
Default Description
Wio Link 1
Between steadily dropping hardware costs and increasing ease-of-use, developing for the Internet of Things seems to get more accessible every day. Wio Link, currently being crowdfunded by Seeed Studio, is a perfect example of this trend.
At $12 for the board itself, Wio Link is one of the least expensive IoT controllers on the market. Seeed based it on the ESP8266 Wi-Fi microcontroller, then added support for its own line of plug-and-play Grove modules. The result is a flexible, user-friendly development kit that costs less than what most competitors charge just for a standalone board.
Wio Link can be powered via micro-USB or a rechargeable LiPo battery (not included), and has 4MB of onboard flash storage. Firmware for all of the Grove modules has been "virtualized", so the board can be set up through a visual interface in an Android or iOS app — just plug in the modules you want, use the app to drag the corresponding icon onto an image of the Wio Link board, and tap to push an over-the-air firmware update.
Data can be accessed via RESTful APIs, which provides flexibility in choosing your favorite programming language. Wio Link also supports IFTTT and the Arduino IDE.

For now, API calls are routed through Seeed's own IoT server. But the company plans to open-source the server code, so users will be able to run it locally on or their own cloud infrastructure.
The Wio Link Kickstarter campaign runs through January 6, and kits are expected to ship in March 2016. Learn more in the video below.
Related: Plug-and-Play DIY Development Kits, IoT Prototyping Hardware, C.H.I.P.
Apps
Featured in Channel: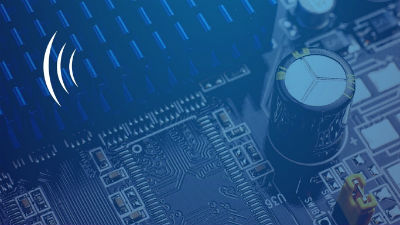 IoT Hardware Guide
A spotlight on the products and companies
View