AirBoard is a wireless Arduino-compatible development board, designed and built in France, that launched yesterday on Kickstarter. Its small size and "over-the-air" programming make it ideal for quickly experimenting with hardware prototypes for the Internet of Things.
At about an inch wide and an inch and a half long, AirBoard is small enough to be tucked inside a range of project form factors. An Atmel microprocessor, rechargeable Lithium-ion battery, multicolor LED, and 18x GPIOs for connecting sensors and peripherals round out its spec sheet. For connectivity, AirBoard snaps onto one of several "shield" boards that add WiFi, Bluetooth or XBee radios.
AirBoard can be programmed in the Arduino development environment, which will make it a familiar experience for many professionals and hobbyists. Pushing new programs is easy with one of the wireless shields, as the code simply updates "over-the-air" in seconds.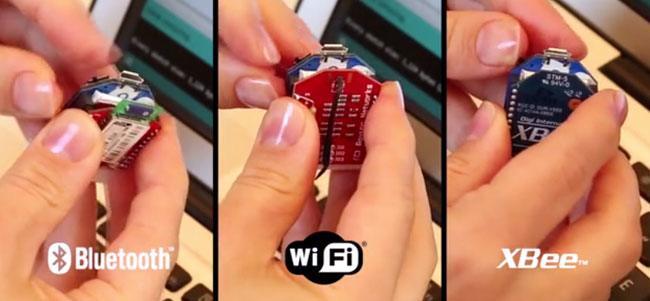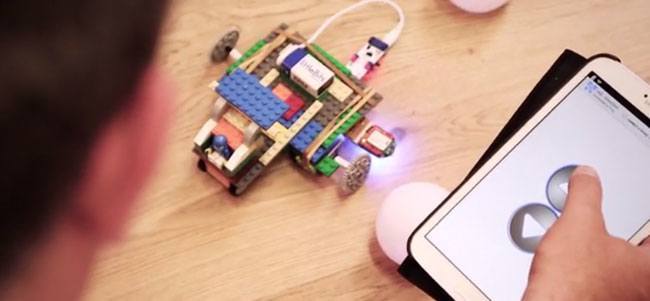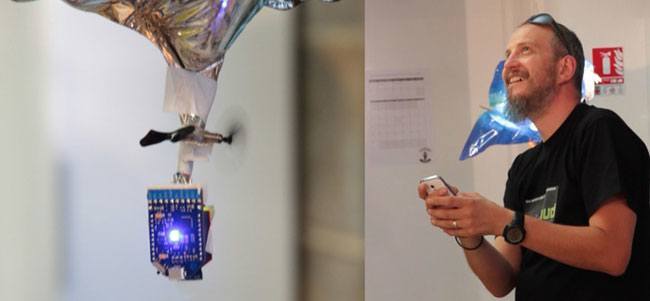 The battery lasts up to three years in sleep mode, but what good is an IoT device that never wakes up to connect? AirBoard includes power management features to squeeze the most juice from each charge. At a rate of one transmission per minute, the battery is expected to last about six months.
AirBoard is an open-source hardware project (CC BY-SA 3.0), which means anyone can adapt and improve on the design — as long as they have the facilities to manufacture it. If you'd rather grab the official version, along with a shield or even a kit full of sensors and other components, the Kickstarter campaign runs through Feb. 22 with shipping set for August.
Check out the video below to learn more.
Related: IoT Prototyping Hardware, TinyCircuits