We may have compared various snap-together prototyping kits to Legos in the past, but this time we really mean it: mCookie, the latest product from the Microduino team, is a hardware development kit that is explicitly designed to be Lego-compatible.
Each of the modules is bordered with brightly-colored plastic and features the signature bumps that allow them to snap right onto your favorite Lego kits—and onto one another. Like any modular electronics kit, combining various components expands what your project can do by adding sensors, motors, LEDs, and other stuff.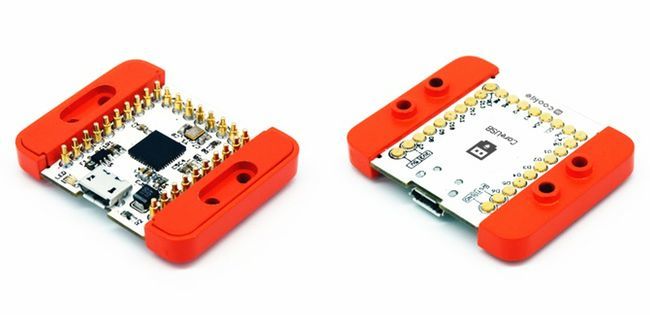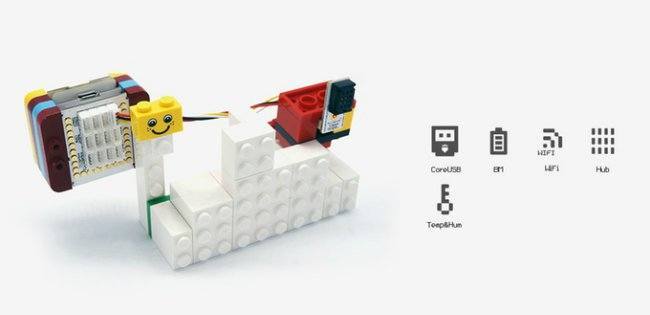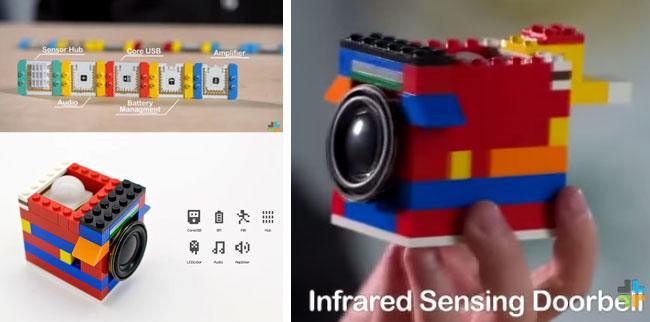 The creators have included a number of little touches that make sure the modules connect securely, from magnets hidden in the plastic that prevent misalignment, to pass-through holes that allow the modules to be fixed together with string or small screws. Perhaps most clever, the pins that transfer electrical signals from one component to the next have been redesigned with little push-springs: Instead of a thin wire that needs to be slotted into a hole without bending, the tips of the pins are retractable and simply press against metal contacts on the next board in the stack.
Like the existing Microduino lineup, mCookie is totally open-source and fully Arduino-compatible. For the true novice programmer, it also works withScratch, a drag-and-drop graphical programming tool that mirrors mCookie's "building block" experience.
Of course, you don't have to use Legos to build projects with mCookie, but the fact that you can means that it will be extra simple for hardware enthusiasts of all ages to build solid structures and moving parts around the electronics. The maker community has already used Microduino to make everything from weather stations to smartwatches to robots, and the wide variety of Lego kits (especially the Technic series) provides a lot of engineering flexibility to make projects like those come together even more smoothly.
mCookie is on Kickstarter through June 17, and could ship as early as July thanks to the team's strong relationships with the suppliers and manufacturers that made the original Microduino possible. Learn more in the video below.
Related: Microduino, IoT Prototyping Hardware