Thinking Things is a modular, mobile sensor platform from Telefonica Lab, part of the R&D wing of Spanish telecom giant Telefonica. So it's no surprise that the platform's main distinguishing feature is that it uses the mobile network, instead of WiFi or other short-range protocols, for connectivity.
The core of Thinking Things is the connectivity module, which contains a SIM card. Thanks to roaming agreements, it will work almost anywhere with a GSM network — though users will have to subscribe to a data plan for their Thinking Things projects.
Modules stack together like oversized Legos to add battery power, sensors and actuators. The initial offering includes an "ambient" sensor that measures humidity, temperature and light. Rough location (one to five kilometers) can be worked out based on network data from the connectivity module. Future modules, due to be released this month, include GPS, a motion/presence sensor, a "notifications" module that can light up and buzz, and a smart plug that attaches to an outlet to allow automatic control over the power supply and energy use monitoring.
Information from each module can be accessed via Thinking Things' web or mobile apps, or through third party apps and services via a Rest API. The default platform includes tools for data visualization and automatic alerts and notifications based on sensor activity.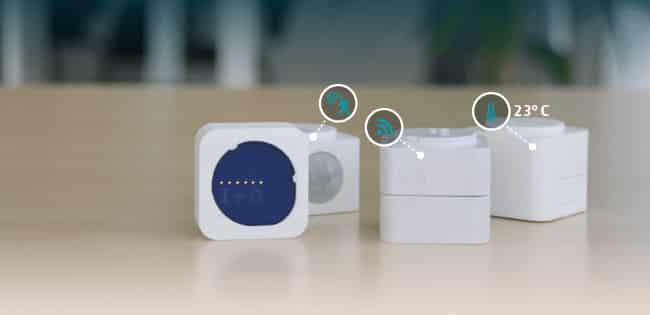 Modular Cellular Sensor Platform: Thinking Things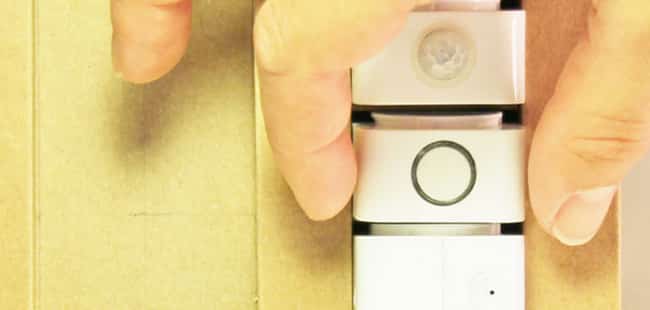 Because Thinking Things projects are battery-powered and connect to the mobile network, they're well suited for applications outside a home or office. One use Telefonica Labs suggests is tracking the "cold chain" of a refrigerated product from manufacturer to retail outlet. Each battery module will last about a month while reporting data once an hour, and multiple batteries can be combined in a single stack for longer performance or more frequent updates.
Thinking Things is currently selling the Ambient kit, which includes the three-in-one ambient sensor, a connectivity module, and a battery, along with an extendable six- or 12-month data plan.
Learn more and watch for new modules at thinkingthings.telefonica.com.