Visualight
Makers of art/technology/magic.
What if you could visualize data as colored light, and blend this functionality into your everday life? With some unfortunate timing being released after the blow up press for LIFX comes an open-source and functional WiFi lightbulb alternative from creator Leif Percifield called the Visualight.

Some of you might be familiar with Leif's work as the creator of the social water quality monitoring project for the New York Harbor DontFlushMe, the Visualight project acts as an extension of that project and a part of his MFA thesis work done at Parsons New School.

Out of the box the Visualight system connects to data feeds from Twitter, Gmail, Facebook, Weather Underground, the New York City's MTA (subway & buses), NOAA Tide Predictions as well as any data feed available on COSM. The Visualight can be set to display any combination shade of Red, Green, and Blue that you can think of for your alerts, or can be turned on and off by these datafeeds or directly from your smartphone/tablet. When there are no alerts incoming, the Visualight acts just like any other lightbulb and glows white.

To expand beyond these built-in data feed examples, developers will also be able to add their data sources through the projects API. The code for the system will be available as open source and posted to Github for your viewing pleasure.

Find out more details or back the project for its next stage of development on Kickstarter at: http://www.kickstarter.com/projects/leifp/visualight

Additional Coverage: MNN, Adafruit

Via: Edborden
Featured in Channel: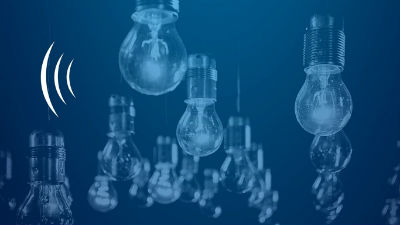 Wifi Lighting
A spotlight on the products and companies
View