Billing itself as a "Complete Ecosystem for Building the Internet of Things" Pinoccio is an Open-souce hardware project from Ann Arbor based Eric Jennings and Sally Carson.
At the core of the system lies a Atmel ATmega128RFA1 microcontroller with an on-board 802.15.4 radio, temperature sensor and RGB LED. Power is driven by an LiPo rechargeable battery that can run MCU and radio activity non-stop for up to 28 hours.
Full web connectivity can be added via a Wi-Fi shield and all of the Pinoccio boards can communicate with any other board so you can easily create wireless mesh networks. An API behind the scenes provides WebHooks, REST Endpoints, and WebSockets to help you program your projects over-the-air and manage their incoming data streams.
Additional sensor and connectivity shields are expected to be available shortly and the team wants to upgrade the 802.15.4 network library to support 6LoWPAN out of the box in the near future as well.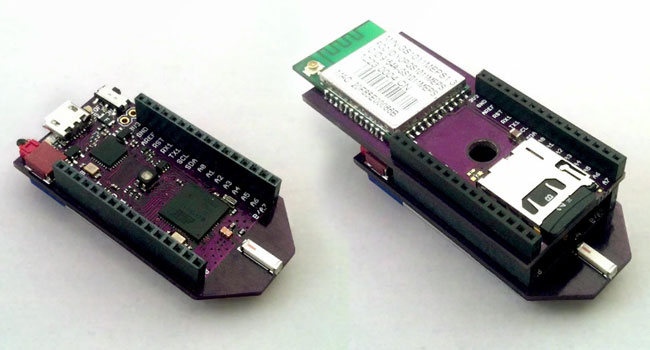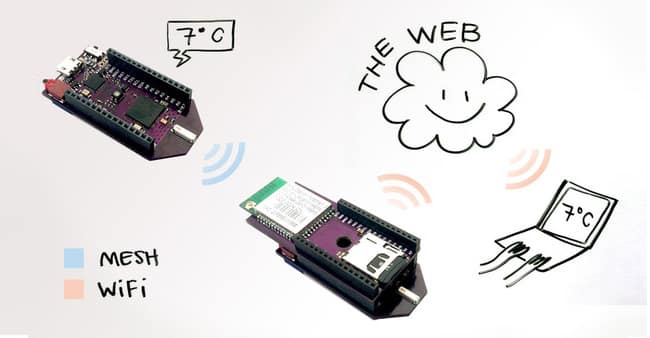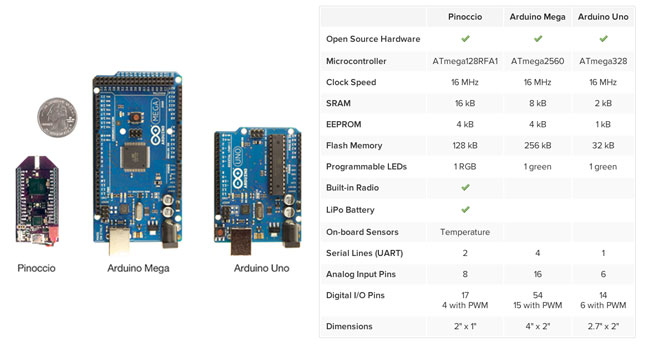 More details and technical specs on the project can be found at:Pinocc.io or you can preorder one for yourself on the team's Indiegogo page (Ending Feb 11th 2013).
Additional: Make, Wired, Beyond the Beyond, Pinoccio Live Q & A – #1
Image Credits: Bean Labs, LLC

Via: @Adam Dunkels (Thingsquare)