Lime Microsystems
Field programmable RF (0.3-3.8GHz) transceiver chip manufacturer selling to SDR, small cells, M2M, whitespace, open source, industrial and comms markets.
LimeSDR
Wireless protocols are one of the defining features of any Internet of Things product. Devices can talk over Wi-Fi, Bluetooth, Zigbee, the cell network, or any number of alternatives — but typically, each protocol requires its own radio with specialized hardware to interpret the signals. The radio-frequency gurus at Lime Microsystems are hoping to change that.
Their latest project, LimeSDR, is what's known as a "software-defined radio". SDRs use digital processors, rather than physical components, to crunch radio signals into readable data. That means LimeSDR needs just one set of radio hardware to communicate over multitudes of wireless protocols.
"Our aim is to bring the same level of programmability we have in the digital domain into RF and as a result, we believe the next generation of wireless networks could bring real innovation into this field," said CEO Ebrahim Bushehri in a press release.

Like many other IoT development boards, LimeSDR is just a bit bigger than a credit card. In addition to a radio transceiver, processor and other components, it includes a USB 3.0 port and connectors for up to four antennas.
Perhaps most interesting, the board takes advantage of Snappy Ubuntu Core — Canonical's lightweight Linux distribution designed specifically for the IoT. Through the Ubuntu software ecosystem, users will be able to download apps that put LimeSDR to a variety of uses: an IoT gateway for smart-home products, a cellular base station, a streaming media server, even radio astronomy. Developers will be able to share and distribute their own creations as well.
Lime Microsystems and Canonical are also partnering with U.K. mobile carrier EE to deploy LimeSDR as part of its network, starting in some areas of Scotland this year.
Lime has a track record of open-source work with Myriad RF, and LimeSDR is no different. All of the hardware designs and core software is released under Creative Commons and Apache licenses. Of course, once you venture into the Snappy Ubuntu app market it's up to individual developers to decide how they'll license their software.
LimeSDR is being funded on Crowd Supply through June 21. Have a look at the video below to learn more.
Related: Freevolt, Silent Pocket, IoT Protocols & Standards
Featured in Channel: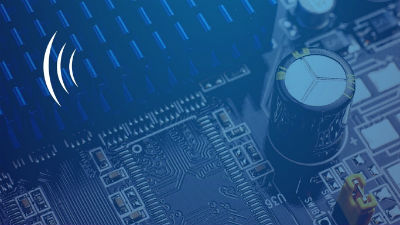 IoT Hardware Guide
A spotlight on the products and companies
View