A lot of the most fun and creative uses for the technologies of the Internet of Things don't appear as fully developed retail products, but as malleable platforms that unlock the creativity of the end user. Such is the case with Tingbot, a programmable device built on top of the Raspberry Pi computing platform.
Created by NORD Collective, Tingbot is a simple, some-assembly-required kit for upgrading a Pi — turning it into a quirky cross between a smartphone, a dashboard display, and a hand-held gaming device. Programs can be written in Python using NORD's Tide development environment, or downloaded from the Tingbot Ocean open-source app store.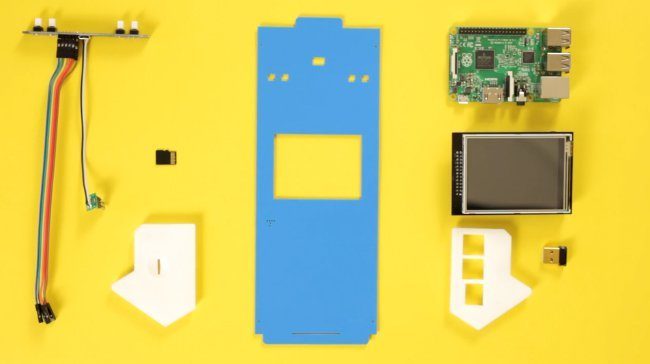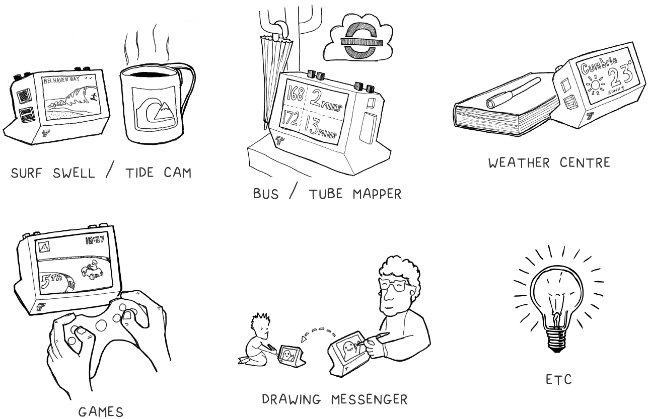 A 3.2-inch LCD touchscreen and four physical buttons give plenty of options for interacting with apps. Tingbot is designed for plug-in power, which makes it ideal as a sort of "desktop dashboard" for checking the weather and displaying schedule reminders; but it's equally good as a way to create, send and display silly messages and animations, or for emulating your favorite old-school Game Boy games, or anything else you care to program. The screen module provides pass-through access to all of the Pi's GPIO pins, so it's easy to connect up additional components and customize Tingbot for other uses too.
NORD wrapped up a successful Kickstarter campaign last week, and plans to ship Tingbot in early 2016. Check out the video below to learn more.
Related: OpenPi, ThingBox, TinyScreen, Kinoma, Mono