The SODAQ (SOlar Data AcQuisition) is a rapid prototyping board that empowers a user to easily plug and play sensors and retrieve their remote data streaming from anywhere there is cellular service.
With a tagline of "Connect Anything Anywhere" the board backs this up with a built-in GPRS module waiting for you to drop in a network SIM card, and solar charging capabilities (up to 2.5W, with a supplied panel providing 0.5W) that can power your data logging device anywhere away from the grid.
The board's sensing and display capabilities are driven by its 12 Grove connectors letting you utilize the plug and play user interfaces, motors, and environmental sensors currently available in the modular Grove plug system while removing the need for a soldering skills or a breadboard.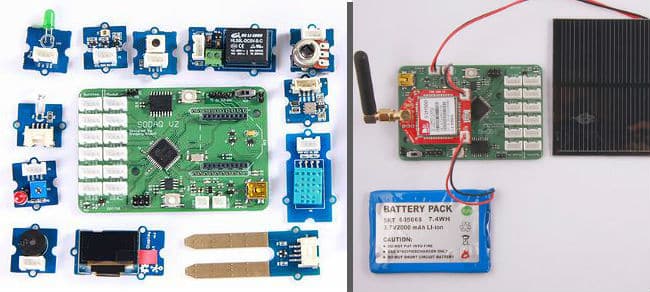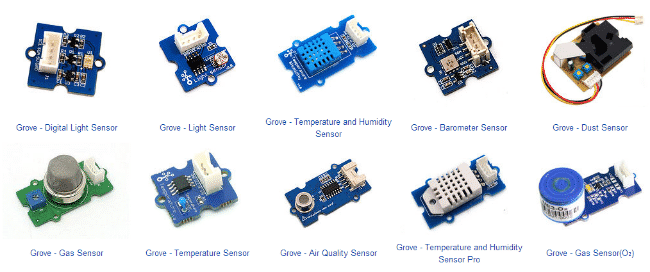 The board is Arduino compatible and is the same size of a Raspberry Pi so you can drop it directly into the wide range of existing Pi cases out on the market. A real-time clock, extended flash memory, and Bee socket (WiFi/RF/XBee or compatible plugin) round out the board's feature specs.
According to the SODAQ team, early versions of the board have already been deployed in the field where they have been used in applications ranging from a WWF whale shark research project, to weather stations and an environmental monitoring system for subsistence farmers in East Africa.
All of the projects hardware designs and software libraries will be made available on the team's Github page under an open source license.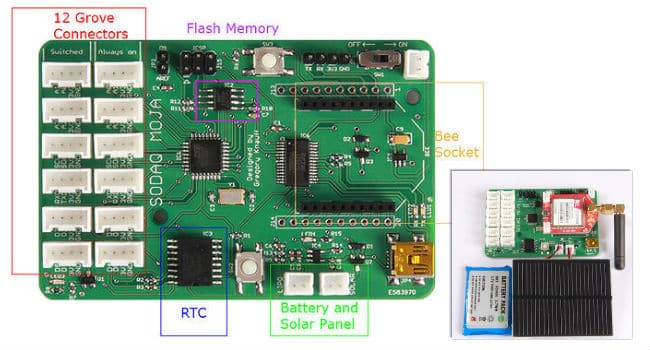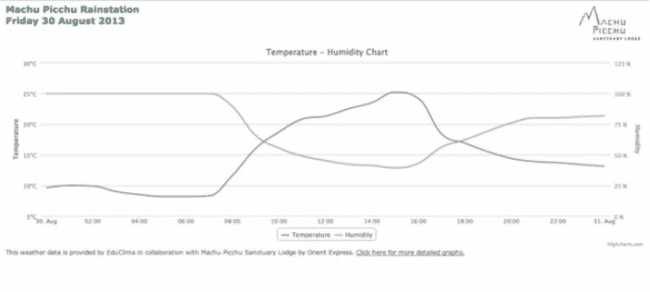 More technical specs and details about SODAQ can be found at: Sodaq.net.
Related: Internet of Things Prototyping Hardware

Additional: SODAQ solar powered autonomous Rain observation station