Microduino is an open-source electronics prototyping platform created by Tiki Wang, Bin Fengall, and Chunbai Zhang working in close collaboration with the community Makerspace in Beijing.
Ideal for low volume production and prototyping the Microduino system is about the size of a quarter, Arduino IDE compatible, and comes with a large range of stackable shields so you can add additional connectivity and features to your project as needed.
Developed around the Arduino Uno, the Microduino breaks the popular board into separate controller and communication cores to decrease the required space and cost required to produce each component. Available add-on modules that can be stacked on the core's U-shaped 27 pinout include WiFi, Bluetooth, 2.4GHz and Ethernet connectivity, as well as a Micro SD card, OLED display, battery management shield, motor/stepper driver, and GPS module.
Project examples created by the team using the platform include a GPS logger, networked clock, and sensor gateway device.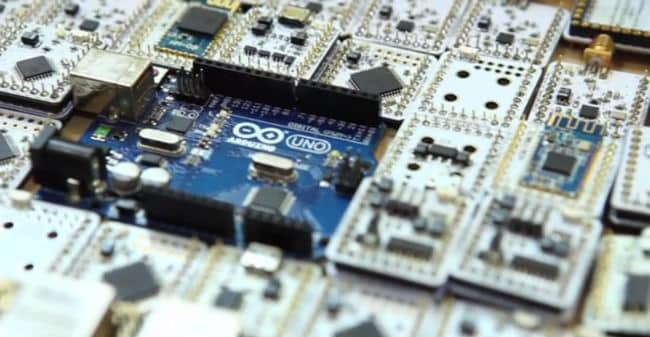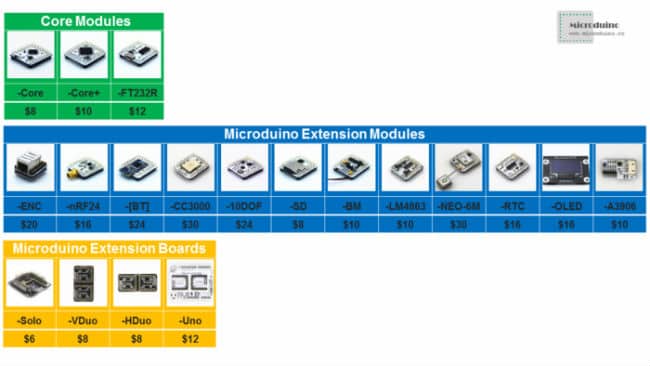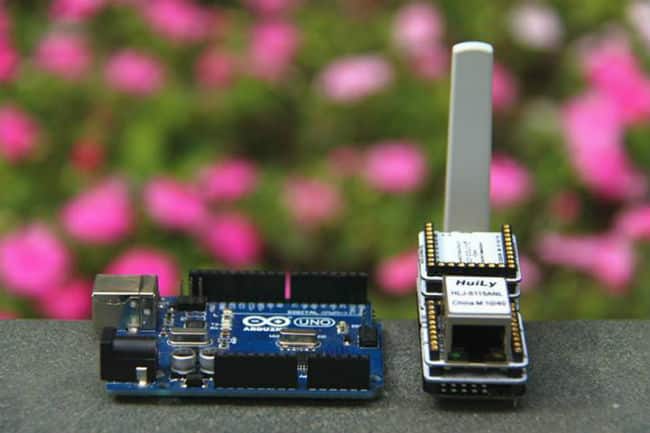 All of the project's hardware design files and firmware details are available on the team's Wiki and more details about the platform and technical specs can be found at: Microduino.cc
Related: TinyDuino, Arduino Wireless, RFDuino