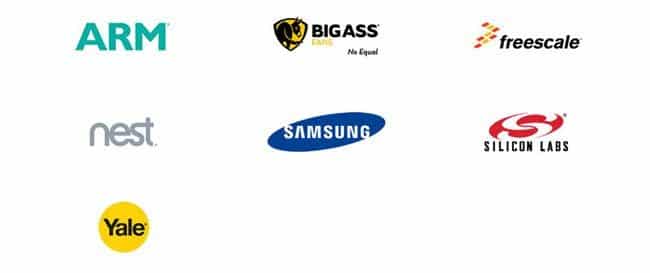 Thread Group, announced Tuesday, is the latest effort by a group of big industry players to unite the Internet of Things home market under a single wireless protocol. It's backed by a variety of industry- and consumer-focused companies including Yale Security, Silicon Labs, Samsung Electronics, Nest Labs, Freescale Semiconductor, Big Ass Fans and ARM.
Thread is designed as a low power mesh networking protocol, where devices communicate directly with each other as well as with routers or base stations. Plotting out the multitude of connections, a mesh network looks like a spiderweb, whereas networks that rely on a single hub or base station look more like the radiating spokes of a wheel. If that hub goes down, the network collapses; but when one router in a mesh network goes down, devices help one another pass data along an alternate path.
Based on several open standards, Thread uses 6LoWPAN, carries IPv6 natively and rides on 802.15.4. It offers interoperability with some existing devices (Nest has already snuck an early version into its thermostats) and its structure means that many of today's products could become Thread-compliant with just a software upgrade.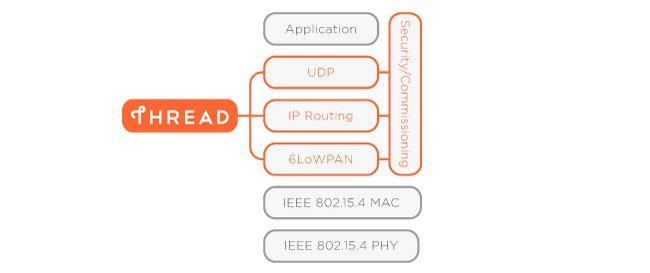 That software promises to enhance the security, reliability, power efficiency, and ease of setup of home networks. As Thread Group pushes for the protocol's adoption, the organization will offer testing and certification of products, much like the Wi-Fi Alliance has done for years.
The group received a plug from Vint Cerf, acting as an advisor to the group: "The Thread protocol takes existing technologies and combines the best parts of each to provide a better way to connect products in the home."
Related: IoT Protocols & Standards