UDOO Neo is the latest from the udoo.org collaboration between design sudio AIDILAB and embedded computing manufacturer SECO—and it's an ambitious piece of hardware for developing connected devices. It combines the best parts of the Arduino and Raspberry Pi, plus Wi-Fi and Bluetooth and a 9-axis motion sensor, while sticking to the credit card-sized form factor that makes those popular development boards so flexible.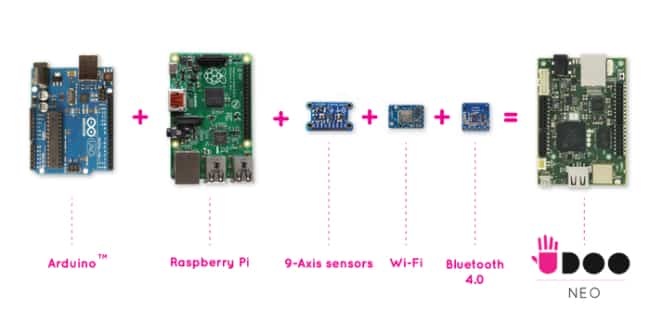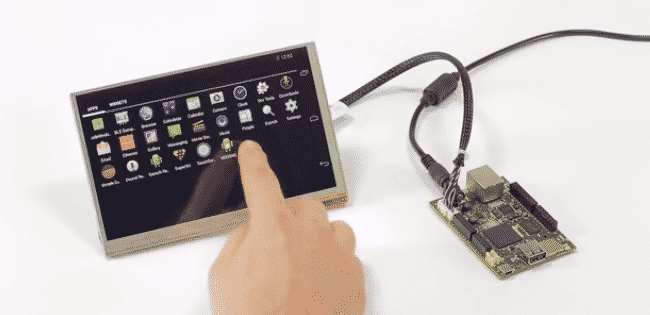 The brains of UDOO Neo are a Freescale iMX 6SoloX processor. Though not quite as powerful as theoriginal UDOO, which comes in two versions built around dual-core and quad-core iMX 6 processors, the Neo's SoloX chip provides the right tradeoff between power and flexibility for many devices. Packed in with a gigabyte of RAM, SD card slot, and plenty of standard inputs and outputs like USB and HDMI video, it's quite a capable board that remains accessible for hobbyists and novices. There are also plenty of GPIO pins for the hardcore hardware hacker, and the configuration is the same as the Arduino Uno so most Arduino shield add-ons should be compatible.
The board will run both Linux and Android, and switching between operating systems is as easy as swapping SD cards. The developers are working on a specialized distribution of the popular Ubuntu fork for the Linux side of things, with other distributions to follow in collaboration with the open-source community. The Neo's hardware design, like that of its predecessors, is also open source.
Running popular open-source OSes gives users lots of options to easily install existing apps and programs, especially under Android. The Neo can also be programmed with the Arduino development environment, which means all existing Arduino "sketches" are also up for grabs.
UDOO Neo is on Kickstarter through June 4, and should ship in September. Learn more in the video below, or visit udoo.hackster.io for examples of projects built with UDOO.
Related: IoT Prototyping Hardware