Noke, the latest product from Fūz Designs, is a Bluetooth padlock. Pronounced "no-key," it replaces both physical keys and numerical combinations with a paired smartphone.
Forget fumbling with overloaded keychains or struggling to remember the right sequence of numbers. Once Noke is introduced to your smartphone, all it takes to open the lock is to press down on the shank — that's the horseshoe-shaped bit that sticks out the top of a padlock — while your phone is in range. Noke will wake up, search for a paired device, and confirm your phone's identity, even if the phone is in a pocket or backpack.
Noke can also be opened manually with a "quick-key" combination, a series of long and short presses on the shank, like morse code, that the user sets in advance. That means the lock can be opened when your phone isn't around, is out of battery, or is one of the items you're trying to secure.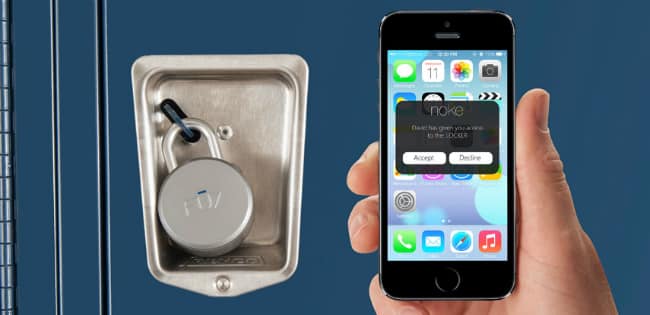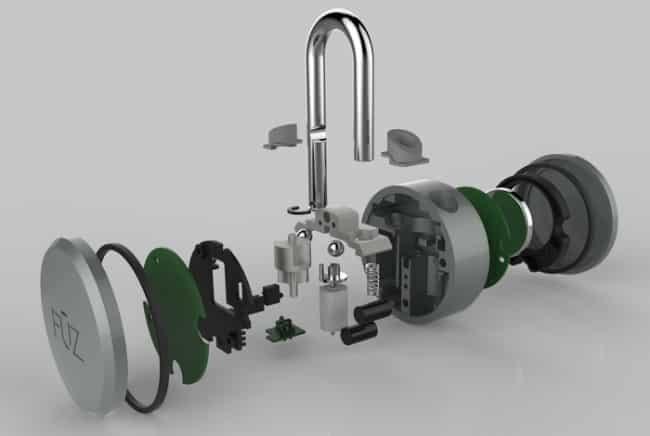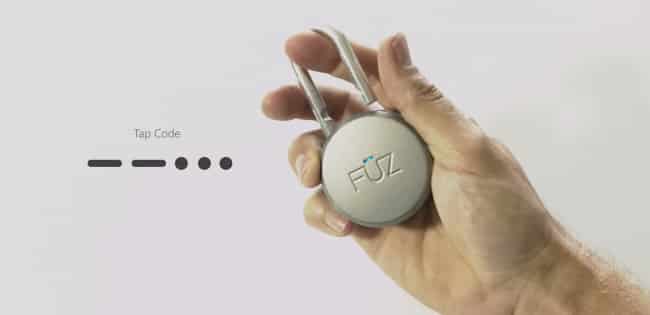 All of Noke's communication is over Bluetooth 4.0, which features 128-bit encryption. The digital keys can be shared through the mobile app, so you can grant access to those you trust on a one-time, permanent, or scheduled basis.
With any physical lock, robustness and weatherproofing are a top priority. The Fūz team claims Noke is designed with anti-shim measures and is meant for indoor and outdoor use. It's made of steel, sealed against rain and moisture, and can be mounted on a bike frame with an optional accessory and cable.
The lock runs on a standard watch battery which is expected to last more than a year. Users will get notified long before the power runs out, and there's even a way to jump-start the lock with a fresh battery if the one inside goes totally dead.
Noke's production was funded with a successful Kickstarter in September, and can now be pre-ordered online. Shipping is expected to begin in April.
Learn more in the video below.