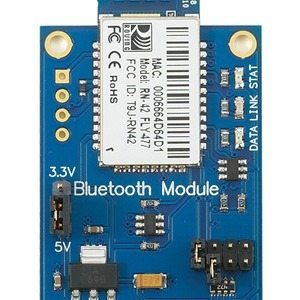 Redpine Signals
San Jose United States
Redpine Signals, Inc., a fabless semiconductor and wireless systems company, provides chipset and system level products for wireless networks. It offers Wi-Fi chipsets, modules, systems, RTLS tags, and starter kits for industrial, consumer electronics, me
Long Range IoT Connectivity
Telit offers end-to-end connectivity solutions includes modules, connectivity services and an IoT cloud platform.
Sierra Wireless
Richmond Canada
Sierra Wireless provides embedded modules and gateways and cloud and connectivity services.
Particle
San Francisco United States
Particle offers connectivity hardware and a cloud device management platform.
Link Labs
Annapolis United States
Link Labs develops Wide Area Low Power Wireless Protocol technology including modules, gateways and a device management platform.
Silicon Labs
Austin United States
Silicon Labs provides mixed-signal and RF CMOS silicon architectures, MCU wireless components, and sensors along with supporting software and cloud services.
SensoScientific
Simi Valley United States
SensoScientific, Inc, develops temperature and environmental monitoring solutions for health, asset tracking, data center, and food safety market.
Monnit
Murray United States
Monnit sells wireless gateways, sensors, starter kits, software, and controllers.
Libelium is a hardware provider offering sensors, motes and gateways along with cloud integration partners.
Need help getting your IoT Hardware product off the ground?
Treeline Interactive
San Diego United States
Treeline Interactive is offers product development and engineering services.