Hiku is a smart fridge magnet that makes it easy to keep track of a household's grocery list. Use Hiku to scan a barcode, or just tap the button and tell it what you need. Items are added to your list in the Hiku app, which can be shared with roommates or family members.
Like other shared grocery apps, Hiku's list updates for all users in realtime so you know what others have already purchased. It isn't the most full-featured list app we've ever seen, but Hiku can be configured to add items to third-party apps like Evernote and Remember the Milk, with more options on the way.
Hiku's voice recognition relies on cloud processing, like similar services such as Siri and Google Now, and recordings are stored so you can play them back later if the transcription came out wrong. Hiku connects over WiFi and is powered by a Lithium-ion battery that should last for a couple of months between micro-USB charges. The circular design is cut flat on one side with a silicon rubber "foot" so Hiku can stand on a countertop when it's not stuck to the fridge.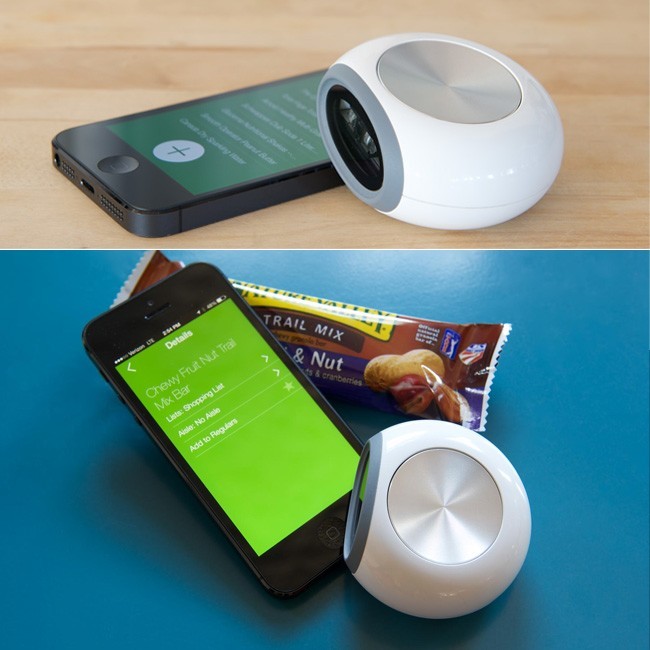 Image Credits: Grandst (They also sell the hiku)