Whistle is an activity tracker for dogs that uses a 3-axis accelerometer, connectivity (Bluetooth 4 and WiFi) and specific information about your dog (weight, age, breed) to give you day-to-day behavior and long-term health tracking for your pet.
A built-in rechargeable lithium-ion polymer battery keeps the device going for 10 days and the app and cloud service can be used to compare your pets activity levels to similar dogs of their age and breed or to their own daily averages over several weeks or months. All of the details captured from the device and service can be stored and shared with your veterinarian to help them diagnose potential health issues with you dog.
According to Whistle's co-founder Ben Jacobs in an interview with Gigaom the company has plans to use the aggregated data to create a dog health information database that can be shared with veterinary schools and other research partners to give them data on how dogs are actually behaving in a domestic environments.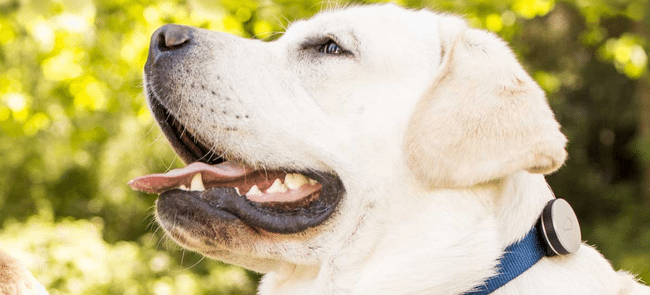 More details about the device can be found at: Whistle.com
Related: Pintofeeder