Samsung Electronics
Samsung ARTIK Cloud is an open data exchange platform designed to bring order to the chaos, break down the silos, and empower you to bring about the promise of IoT. With easy to use, open APIs and tools, you can collect, store and act on any data from any device or cloud service.
Artik Cloud
As the Internet of Things matures, it seems everybody is talking about "silos" — the barriers that prevent data from one company's devices or services from being shared with another's. No longer content just to create novel products, many tech players are now competing to build the best digital Tower of Babel that can unify the IoT.
The latest news from Samsung is a perfect example of the shift. A year ago, the company was launching its Artik line of microprocessors tailored for IoT hardware developers. Just last week, Samsung launched an "open data exchange platform" called Artik Cloud.
Like many similar attempts at unification, Artik Cloud is built on open APIs and bedrock protocols like REST/HTTP, websockets, MQTT and CoAP. The platform is data-agnostic, meaning it doesn't care what kind of data you're sending or which devices the data is coming from. Developers describe how their data is structured through "manifests", which are like templates or definitions that help Samsung's APIs interpret each message and translate it in a way that can be read by other devices or services.
The platform also includes security and privacy features, such as a simple authorization scheme that allows users to grant or revoke access their data on an app-by-app and device-by-device basis. There's also a rules engine and other features to discover in the documentation.
Perhaps best of all, the basic features of the platform are free to use through the "hobbyist" plan, which is capped at 25 devices each exchanging up to 150 messages per day — plenty for an amateur IoT tinkerer to set up some basic home automation projects, or for a curious pro to play around and test out ideas.Tiered pricing is available for plans with unlimited devices and progressively higher message caps.
The success of Artik Cloud will depend first and foremost on delivering its promise of broad interoperability, and Samsung is keeping a running list of the devices, cloud services and home automation products that have been tested and verified to work with the platform so far. Learn more at www.artik.cloud.
Related: Samsung reveals Artik chip line for IoT devices, Neura, Amazon Web Services IoT, Wolfram Data Drop, ARM mbed
Highlights
Our end-to-end ecosystem strategy means you don't have to develop your own modules, network stack, or cloud on-boarding
Java/Android, ObjC (iOS and Mac), Python, Ruby and more SDKs.
Pricing
Pricing Page

-

Free Hobbyist Plan

-
Featured in Channel: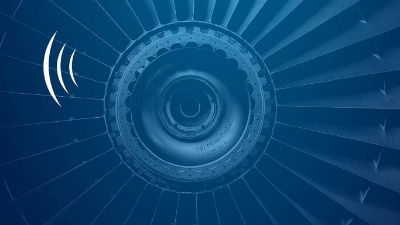 IoT Cloud Platform Landscape
A spotlight on the products and companies
View