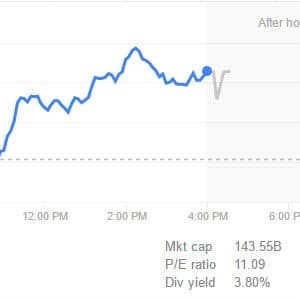 Find and compare Internet of Things (IoT) market growth projections. Filter by Country, industry verticals, and historic charts by year...
The following Channel Guide will:
Help you drill down on Internet of Things growth projections by industry vertical (Enterprise, Healthcare, Analytics, Industrial and Software)
See analyst connected product device growth by Country (China, India, US, UK)
Filter based on specific analyst reports (IDC, Gartner, Machina, etc)
The "Internet of Things" (IoT) has a large number of definitions depending on who you are talking to. That being said industry analysts and companies are doing a better job at breaking down the IoT market segments and tracking their growth over time.
Several years ago the market for connected products and services was promising eye popping growth numbers of up to 100 billion units. Today, a majority of forecasts show a more tampered 20 billion or 30 billion units (while a few others say we are saying we are still severely underestimating size of impact).
The sections below point to the resources for the market as a whole, geography and specific device components (connectivity, hardware, etc)
Overview of connected device growth forecasts.
What are the expected compounded annual growth rates (CAGR) for the industry as a whole?

Publisher
Title
Highlights
Price
Published
Research Nester
Internet of Things (IoT) Market : Global Demand, Growth Analysis & Opportunity Outlook 2023
- The Global Internet of Things (IoT) market reached USD 598.2 Billion in 2015 and the market is expected to reach USD 724.2 Billion by 2023. Further, the market is projected to register a CAGR of 13.2% during the forecast period 2016-2023 globally.

- The market of Asia-Pacific region acquired 36% of the global revenue share in 2015 and the market is anticipated to grow at a CAGR of 10.2% during the forecast period i.e. 2016-2023.

$4000
12/2016
Juniper
The Internet of Things The Internet of Things: Consumer, Industrial & Public Services 2016-2021
- The number of connected IoT (Internet of Things) devices, sensors and actuators will reach over 46 billion in 2021
£2990
12/2016
Markets & Markets
Internet of Things Technology Market by Hardware, Platform, Software Solutions, and Services, Application, and Geography - Forecast to 2022
Expected to grow from USD 130.33 Billion in 2015 to USD 883.55 Billion by 2022, at a CAGR of 32.4% between 2016 and 2022
$5650
9/2016
Cisco
Cisco Visual Networking Index (VNI) Complete Forecast for 2015 to 2020
- Over the next five years, global IP networks will support up to 10 billion new devices and connections, increasing from 16.3 billion in 2015 to 26.3 billion by 2020. There are projected to be 3.4 devices and connections per capita by 2020—up from 2.2 per capita in 2015.
- Globally, M2M connections are calculated to grow nearly three-fold from 4.9 billion in 2015 to 12.2 billion by 2020, representing nearly half (46 percent) of total connected devices.
- Connected home M2M connections will increase from 2.4 billion in 2015 to 5.8 billion in 2020, accounting for nearly half of total M2M connections worldwide.
Free
6/2016
Ericsson
Ericsson Mobility Report
- Between 2015 and 2021, IoT is expected to increase at a compounded annual growth rate (CAGR) of 23 percent, making up close to 16 billion of the total forecast 28 billion connected devices by 2021.
Free
6/2016
Credence Research
Global Internet of Things (IoT) Market- Growth, Share, Opportunities and Competitive Analysis, 2016 – 2023
$4350
5/2016
Markets and Markets
Internet of Things (IoT) Market by Software Solution Global Forecast to 2021
- CAGR of 33.3% from 2016 to 2021
$5650
4/2016
Grand View Research
IoT Market Analysis By Component, Application and Segment To 2022
- Maket valued at USD 605.69 billion in 2014
- Asia Pacific region acquired over 35% of the global revenue share in 2014 and is projected to grow at a CAGR close to 18% from 2015 to 2022
- Consumer electronics application segment accounted for nearly 30% of the market
$4700
4/2016
Markets and Markets
Internet of Things (IoT) Global Forecast to 2021
- Estimated to grow from USD 157.05 billion in 2016 to USD 661.74 billion by 2021, at a CAGR of 33.3% from 2016 to 2021.
-Managed services segment is expected to grow at the highest rate between 2016 and 2021.
$5,650
4/2016
Ericsson
Ericsson Mobility Report (PDF)
- M2M is expected to grow at an annual growth rate of 25 percent up to 2021
- In total, around 28 billion connected devices are expected by 2021, of which more than 15 billion will be connected M2M and consumer electronics devices
- 1.5 billion M2M and consumer electronics devices with cellular subscriptions by 2021
Free
11/2015
Gartner
Gartner Symposium/ITxpo IoT Forecast
- 6.4 billion connected things will be in use worldwide in 2016, up 30 percent from 2015, and will reach 20.8 billion by 2020.
- Gartner estimates that 4 billion connected things will be in use in the consumer sector in 2016, and will reach 13.5 billion in 2020
Free
11/2015
Business Insider
The Internet of Things Report
- There will be 34 billion devices connected to the internet by 2020, up from 10 billion in 2015. (IoT devices will account for 24 billion, while traditional computing devices (e.g. smartphones, tablets, smartwatches, etc.) will comprise 10 billion.)
- Nearly $6 trillion will be spent on IoT solutions over the next five years.
$795
11/2015
Juniper Research
The Internet of Things: Consumer, Industrial & Public Services
$3500
7/2015
Mckinsey
Unlocking the potential of the Internet of Things
- The IoT has a total potential economic impact of $3.9 trillion to $11.1 trillion a year by 2025
Free
6/2015
IDC
Worldwide Internet of Things Forecast, 2015–2020
- Market to Grow 19% in 2015
- Spend will grow from $591.7 billion in 2014 to $1.3 trillion in 2019 with a compound annual growth rate of 17%.
- The installed base of IoT endpoints will grow from 9.7 billion in 2014 to more than 25.6 billion in 2019, hitting 30 billion in 2020
$4500
5/2015
Kable Market Research
Internet of Things (IoT): Technology, Outlook & Significance
$1950
4/2015
TechNavio
Global Internet of Things (IotT) Market 2015-2019
- CAGR of 31.72 percent over the period 2014-2019.
2,250
2/2015)
Harbor Research
Smart Systems Forecast Report
Allied Market Research
World Internet of Things (IoT) Market 2014 - 2022
$3792
2014
Machina Research
Global IoT Opportunity
- Value of that wider IoT at USD900 billion in 2014, rising to USD4.3 trillion in 2024
- The total number of IoT connections will grow from 6 billion in 2015 to 27 billion in 2025, a CAGR of 16%.
Mckinsey
The Internet of Things: Sizing up the opportunity
- The Internet of Things on the global economy might be as high as $6.2 trillion by 2025
Free
12/2014
Goldman Sachs
IoT Primer - Making sense of the next mega-trend
- The IoT has the potential to connect 10X as many (28 billion) "things" to the Internet by 2020
Free
9/2014
EMC / IDC
Digital Universe
- 20 billion connected things in 2013, and there will be 32 billion by 2020
Free
4/2014
Reports on shipped connected devices
IC Insights: Microcontroller shipments of 18.6 billion units in 2014 with a projected amount of 27.3 billion units by 2019
IDTechEx Research: Expects that 8.9 billion RFID tags will be sold in 2015 and 10.4 billion in 2016
Trend Reports
Horizontal
Connectivity: Cellular IoT Forecasts
Horizontal
Hardware
AI
---
Verticals
IoT Healthcare Market Forecasts
Buildings
Transportation
Industrial
Wearables
North America
Inkwood Research: North America Market Forecast 2016-2023 ($1950 - 11/2016)
China
Machina Research: IoT Global Forecast & Analysis 2015-2025
- By 2025, IoT will generate over 2 zettabytes of data, mostly generated by consumer electronics devices. However it will account for less than 1% of cellular data traffic. Cellular traffic is particularly generated by digital billboards, in-vehicle connectivity and CCTV.
Cisco: Global Cloud Index (GCI) (Free - 4/2016)
- Globally, the data created by Internet of Everything (IoE) devices will reach 507.5 ZB per year (42.3 ZB per month) by 2019, up from 134.5 ZB per year (11.2 ZB per month) in 2014.
- Globally, the data created by IoE devices will be 269 times higher than the amount of data being transmitted to data centers from end-user devices and 49 times higher than total data center traffic by 2019.
EMC / IDC: Digital Universe (Free - 4/2014)
- IoT devices represent 2% of the world's data today. By 2020, that number will grow to 32 billion – representing 10% of the world's data.
Articles
"but many people I talk to are as unimpressed as I am by forecasts of billions of connected devices and trillion dollar revenues. Eventually such figures become meaningless.Even worse, they actively damage future investments in machine-to-machine (M2M) communications, investments that still offer some of the brightest financial hopes for network operators worldwide........"
"In a world of exponential technology, things can move faster than our linear brains can fathom. If the number of connected things grew at twice Cisco's predicted annualized rate, we'd have 223 billion connected things, or 12% of the total, by 2020. At a little less than quadruple Cisco's forecast, we'd be talking 1.5 trillion connected things, or 82% of the total, by the end of the decade."
Related: Internet of Things Companies, Internet of Things Investments
Older Forecasts:
Big Players:

Cisco:

"Looking to the future, Cisco IBSG predicts there will be 25 billion devices connected to the Internet by 2015 and 50 billion by 2020. It is important to note that these estimates do not take into account rapid advances in Internet or device technology; the numbers presented are based on what is known to be true today"

Full Report: 2011 IBSG Report (PDF)

Embracing the Internet of Everything To Capture Your Share of $14.4 Trillion
"IoE Creates $14.4 Trillion of Value at Stake for Companies and Industries" "Cisco predicts that the IoE Value at Stake will be $14.4 trillion for companies and industries worldwide in the next decade. More specifically, over the next 10 years, the Value at Stake represents an opportunity to increase global corporate profits by about 21 percent.In other words, between 2013 and 2022, $14.4 trillion of value (net profit) will be"up for grabs" for enterprises globally — driven by IoE. IoE will both create new value and redistribute (migrate) value among winners and laggards, based on how well companies take advantage of the opportunities presented by IoE. Those that harness IoE best will reap this value in either of two ways...."

Intel:

Rise of the Embedded Internet
Published: 2009

"We are now on the threshold of a fourth phase in the evolution of the Internet. Intel calls this the Embedded Internet, a network space where billions of intelligent embedded devices will connect with larger computing systems, and to each other, without human intervention. In support of this concept, John Gantz of IDC forecasts 15 billion devices will be communicating over the network by the year 2015"

Full Report (PDF)

Intel: A guide to the Internet of Things
"Our IoT world is growing at a breathtaking pace -- from 2 billion objects in 2006 to a project 200 billion by 2020"- Full Graphic

Ericsson


More Than 50 Billion Connected Devices
Published: Feb 2011

"The vision of more than 50 billion connected devices will see profound changes in the way people, businesses and society interact. With ubiquitous mobile broadband-enabled internet access, connectivity and networking are becoming completely independent of location. combined with falling prices for communication modules, connectivity services and embedded computing, the drivers for new services and functionality – broadband ubiquity, cost of connectivity, and openness and simplicity – will lead to more efficient business models and improved lifestyle for individuals and society.We are already heading full-speed towards connectivity for everyone. in 2010, more than twice as many connected devices as subscribers were added to carrier networks in the Us market."

To understand how the number of connected devices could reach more than 50 billion over the next decade, it is worth considering some high-level, macro-economic trends and statistics. As a few examples, by 2020 there will be:

3 billion subscribers with sufficient means to buy information on a 24-hour basis to enhance their lifestyles and improve personal security. in mature markets, these customers will typically possess between 5-10 connected devices each.
1.5 billion vehicles globally, not counting trams and railways.
3 billion utility meters (electricity, water and gas).
A cumulative 100 billion processors shipped, each capable of processing information and communicating

Full Report (PDF)

Freescale & Arm


What the Internet of Things (IoT) Needs to Become a Reality
Published: September 2012

"Estimates of the future market size of the Internet of Things cover a broad range, but most pundits agree it will dwarf any other market. In mature markets today, the ultimate, pervasive consumer device is a mobile phone. Consider your own household, and count the number of mobile phones you currently have. Then count the number of windows, doors, electrical outlets, lights, appliances and heating and AC units you have. You'll quickly see why the IoT market will surpass the mobile phone market, at least in the western world."

Full Report (PDF)

GE


Industrial Internet: Pushing the Boundariesof Minds and Machines
Published: November 2012

"To appreciate the scale of the opportunity of the Industrial Internet it is useful to first scale the global industrial system. How big is this system? The simple answer is very big. However, there is no single simple measure. We therefore suggest three different perspectives: economic share, energy requirements, and physical assets in terms of machines, facilities, fleets and networks.

....The compounding effects of even relatively small changes in efficiency across industries of massive global scale should not be ignored. As we have noted, even a one percent reduction in costs can lead to significant dollar savings when rolled up across industries and geographies. If the cost savings and efficiency gains of the Industrial Internet can boost US productivity growth by 1-1.5 percentage points, the benefit in terms of economic growth could be substantial, potentially translating to a gain of 25-40 percent of current per capita GDP. The Internet Revolution boosted productivity growth by 1.5 percentage points for a decade—given the evidence detailed in this paper, we believe the Industrial Internet has the potential to deliver similar gains, and over a longer period."

Full Report (PDF)
Analysts:

McKinsey Global Institute:

Disruptive technologies: Advances that will transform life, business, and the global economy
Published: May 2013

"We estimate the potential economic impact of the Internet of Things to be $2.7 trillion to $6.2 trillion per year by 2025 through use in a half-dozen major applications that we have sized. The largest impacts among sized applications would be in health care and manufacturing. Across the health-care applications we analyzed, Internet of Things technology could have an economic impact of $1.1 trillion to $2.5 trillion per year by 2025."

Full Overview - Report (PDF)

GSMA & Machina Research:

The Connected Life: A USD 4.5 trillion global impact in 2020
Published: Feb 2012

"The global business impact of the Connected Life can be split into two broad categories: 'revenues' and 'cost reduction and service improvements'. In 2020, revenues from the sale of connected devices and services, and revenues from related services, such as pay-as-you-drive car insurance, will be worth US$2.5 trillion, US$1.2 trillion of which could be addressed by mobile operators and the remainder by the broader Connected Life ecosystem.

Cost reductions and service improvements relate to less direct, but tangible, benefits to organisations, governments and consumers through the evolution of the Connected Life. In 2020, this could be worth approximately US$2 trillion: US$1 trillion from cost reductions, such as smart meters removing the need for manual meter readings; and US$1 trillion from service improvements, such as clinical remote monitoring for patients with chronic illnesses."

Full Report (PDF)

the hammersmith group

The Internet of things: Networked objects and smart devices
Published: February 2010

"Michael Nelson, the former director of Internet Technology at IBM, and the former director of Technology Policy with the Federal Communications Commission, and advisor to Al Gore. Within 5-10 years, Nelson expects that 100 billion devices will be connected to the net. "Trying to determine the market size of the Internet of Things is like trying to calculate the market for plastics, circa 1940. At that time, it was difficult to imagine that plastics could be in everything. If you look at information processing in the same way, you begin to see the vast range of objects into which logic, processors, or actuators could be embedded."

Full Report (PDF)

Arthur D. Little

Smart market-makers for the "Internet of Things
Published: Feb 2011

"The Internet of Things is a growing market. The revenue potential from services related to monitoring, managing and steering smart objects is very significant. To users of smart objects – such as connected cars, appliances and medical devices – it holds the promise of greater convenience and higher efficiency.

Unfortunately the industry is scattered today. Diverse types of hardware, software and service players are populating a fragmented value chain for smart solutions. For the market to really take off, innovative and influential players need to stand up and take the lead. Only their actions will enable the spread of easy-to-use and affordable smart solutions, just as Apple's iPhone revolutionized and built the smartphone market."

Full Report (PDF)

Smith & Associates


M2M and Semi at the Core of The Internet of Things
Published: 2012

"IoT is not only at our doorstep, it is underway. This next wave of growth for devices, their components, and the service sector is bringing important and interesting challenges and opportunities for the entire industry. Noting that at the core of IoT is, necessarily, M2M, aides in understanding the importance of new growth for components that support this connectivity. A byproduct of this device component growth is the incredible data growth resulting from the device connectivity.

In short, while we may initially think of the "Internet of Things" as a consumer driven, smart wireless device, market phenomenon, what we are actually seeing is the initial steps into a next generation of component and device cycles. These new cycles are driven by the feature demands of IoT and the Big Data sets that are created out of the M2M connectivity that is IoT."

Zebra Technologies / Forrester Consulting


Building Value from Visibility: 2012 Enterprise Internet of Things Adoption Outlook
Published: October 9th

"Momentum appears strong, as 15 percent of surveyed organizations across the globealready have an Internet of Things solution in place, 53 percent plan to implement onewithin the next 24 months, and another 14 percent in the next two to five years. o In looking at adoption by industry, 21 percent of transportation and logistics respondents noted they already have Internet of Things solutions in place. Only three percent of healthcare organizations have them in place"

Full Report (PDF)
Paid Reports:

Harbor Research:

2013 Smart Systems Forecast Report
Published: 2013

"Our analysis and research is focused on understanding the strategic business implications of growth within the emerging Smart Systems arena.

We are particularly interested in answering the following fundamental questions:

What key forces are impacting adoption of Smart Systems, M2M and connected product solutions?
What devices and applications are driving intelligent device networking?What is the size and growth rate of the Smart Systems opportunity?
What managed services opportunities are developing by vertical market?
What are the evolving competitive dynamics in the Smart Systems arena?
What are the biggest unmet growth opportunities and biggest issues and hurdles are there in the market impacting adoption of Smart Services?"

Markets & Markets:


Published: September 2012

......The report provides in-depth market data for different industry verticals across the World. By 2017, the overall IoT & M2M Communication market, public safety & security and retail will be estimated to contribute maximum market share, i.e. 16.8% and 18.7% followed by consumer & residential, and IT & telecom at around 11.9% and 10.5%; industrial & commercial buildings 8.6%; Healthcare 7.7%. While, the energy & power, transportation, manufacturing, and other verticals with a forecast data at 7.1%, 7.1%, 6.8%, and 4.9%, respectively.

The report comprises of a thorough segmentation of the IoT & M2M Communication market.

Research and Markets:


Internet of Things Market in China 2012
Published: April 2012

"The market overview section provides the domestic market size and growth potential of IoT for the period 2010-2020. Furthermore, the report identifies major IoT hubs alongwith those cities having strong growth potential in the context of IoT in China. In addition, the report delves into the sectors of focus having IoT relevance in China followed by the advantages and disadvantages of IoT."

Report Details

ABI Research:


Cellular M2M Connectivity Services
Published: Q1 2012

"ABI Research expects cumulative cellular M2M connections to rise to 364.5 million globally by 2016.

The cellular M2M connectivity service market grew at a robust 26.2% in 2011, rising from 87.7 million cumulative connections in 2010 to 110.6 million cumulative connections globally in 2011. Despite the continuing global economic crisis, the cellular M2M market benefited from increasing numbers of mobile network operators launching M2M service offerings as their core voice/data services market grows increasingly mature and saturated. Likewise, strong growth, particularly in smart grid and automotive telematics programs, helped to drive overall cellular M2M connections and revenue."

Machina Research:


M2M Global Forecast & Analysis 2011-22
Published: November 2012

- "Global M2M connections will increase from two billion at the end of 2011 to 18 billion at the end of 2022. Connections will be dominated by two sectors: consumer electronics (including cameras, music players and TVs) and intelligent buildings (e.g. security and HVAC systems). Between them they will account for almost 70% of the total."

- "Short range technology will dominate: 73% of M2M devices will be connected by short-range technologies, mostly WiFi. Cellular/wireless wide area network (WWAN) connections will grow from 146 million at the end of 2011 to 2.6 billion in 2022. The most important WWAN sector is Automotive (including pay-as-you-drive insurance, emergency/eCall and security and tracking), accounting for 60% of connections. At the end of 2011 M2M accounted for 2% of cellular connections. By 2020 this will reach 22%."

Companies and Markets

Internet of Things & M2M Markets: Worldwide Market Forecasts 2012-2017
Published: 2012

"The internet of things and machine to machine communications sectors are projected to be the fastest growing technology segments of the Information Technology (IT) sector in the next 3 to 5 years, with a significant potential investments from companies to secure their computing environment.

IoT & M2M communication market in 2011 was worth $44.0 billion, and is expected to grow $290.0 billion by 2017. It is expected to have an increasing CAGR of 30.1% from 2012 to 2017.'

IDC

Worldwide Internet of Things Spending by Vertical Market 2014–2017 Forecast
Published: Feb 2014

"IDC has looked at the components, processes, and IT support for IoT and expects the technology and services revenue to expand from $4.8 trillion in 2012 to $7.3 trillion by 2017 at an 8.8% CAGR, with the greatest opportunity initially in the consumer, discrete manufacturing, and government vertical industries.

The IoT/M2M market is growing quickly, but the development of this market will not be consistent across all vertical markets. Industries that already "understand" IoT will see the most immediate growth, such as industrial production/automotive, transportation, and energy/utilities. However, all verticals will reflect great opportunity."

Worldwide and Regional Internet of Things (IoT) 2014–2020 Forecast: A Virtuous Circle of Proven Value and Demand
Published: May 2014

Gartner

Forecast: The Internet of Things, Worldwide, 2013
Published: Dec 2013

"The Internet of Things will include 26 billion units installed by 2020. IoT product and service suppliers will generate incremental revenue exceeding $300 billion, mostly in services, in 2020.

It will result in $1.9 trillion in global economic value-add through sales into diverse end markets."

VisionGain

INTERNET OF THINGS (IOT) MARKET 2014-2024: Wireless Machine to Machine (M2M) Connectivity, Enterprise & Consumer Connected Devices & Objects Ecosystem
Published: April 2014

"Visiongain believes that 2014 will be a pivotal year and one of significant growth for the Internet of Things as companies address increasing demands from both consumers and enterprises for full-time connectivity and the government initiatives that support greater mobile connectivity. As a consequence, Visiongain expects global Internet of Things revenues to reach $756.8 billion in 2014."
Let us know if we missed anything and we will be continuing to add to this list over time.