ROBOCHOP
The "Internet of Everything" will be one of the hot topics at the German computer expo CeBIT this year, as technologists and business leaders focus especially on the potential for smart, connected systems to usher in a new kind of industrial revolution. European design network CODE_n plans to offer CeBIT attendees an interactive experience of the new wave of manufacturing with its installation ROBOCHOP.
Four autonomous robot arms will spend the conference slicing blocks of plastic foam into shapes created by users around the globe. The 50-centimeter polystyrene cubes will be raised, rotated, and otherwise maneuvered in three dimensions by the robots' flexible joints while a stationary hot wire does the cutting. With superb mechanical dexterity and robotic precision, the machines are able to sculpt surprisingly complex shapes.
Designs will be submitted through a web app, in which users can input angular cuts and smooth curves to create personalized models. ROBOCHOP is expected to produce over 2,000 finished cubes during CeBIT, and each one will be packaged and mailed to its designer at no cost.
ROBOCHOP's creators, Clemens Weisshaar and Reed Kram, say the installation will highlight one of the major changes the Internet of Things is creating in the world of manufacturing: Consumers now have the ability to design their own products and communicate directly with the heavy machinery of distant factories to produce custom objects.
CeBIT 2015 takes place from March 16-20 in Hanover, Germany. The ROBOCHOP web app will be available starting in early March at robochop.com.
See one of the machines in action in the video below.
Related: Remote Art,Outrace
Featured in Channel: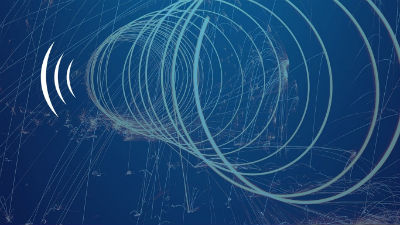 IoT Art - Real Time Networked Art Installations
A spotlight on the products and companies
View