Smart lighting products have so far focused mostly on individual bulbs, with the only smart switches being wholesale replacements that require an electrician to safely wire them into your walls. But a new product called Switchmate is giving light switches the retrofit treatment, much like Sesame is doing for door locks.
Switchmate fits over an existing lightswitch, clinging magnetically to the screws in the wall plate. It acts as a little robotic finger, physically toggling the light on and off for you. Lights can still be controlled manually with a push on Switchmate's one square button, but the gadget also opens up all the possibilities that come with smart home automation — smart scheduling, smartphone control, and other features.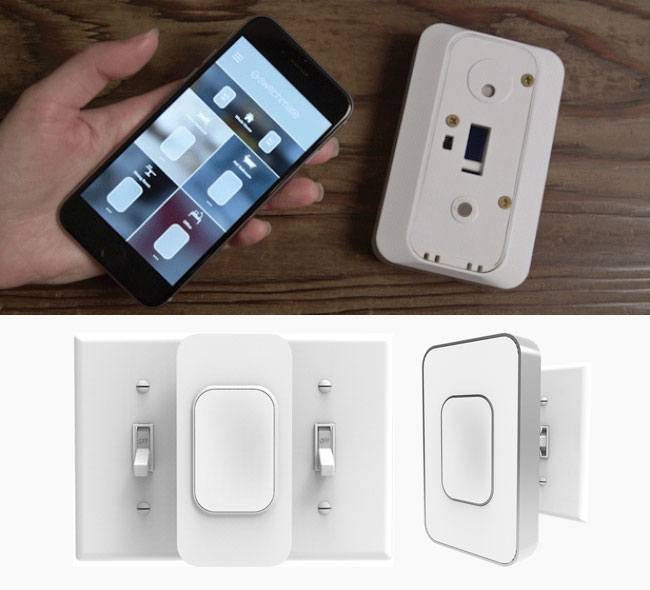 One or more Switchmates can be controlled from a single mobile device via Bluetooth Low Energy. The developers are planning to release a hub that will connect the devices to the Internet so they can be controlled from anywhere, and in the meantime they're working to integrate Switchmate with other home automation platforms.
In its first iteration, Switchmate comes in versions that are compatible with the two most common switch types in the U.S. — toggles and rocker panels — and versions for other switches will be added to the product line in the future. Every Switchmate device runs on two AA batteries, which should last about a year.
Switchmate is being crowdfunded on Indiegogo through April 1, and is scheduled to ship by the end of the year. Learn more in the video below.
Related: Wifi Lighting