Connected Cycle is a smart bike pedal that tracks your rides and protects your bike from theft. And trust me, as I speak from experience: Bike theft sucks, and locks alone don't always prevent it.
The pedals are easy to swap in on any bike, and are attached with special screws that require a "coded" (weirdly shaped) wrench so a potential thief can't just take them off. Sensors inside the pedal track riding metrics like speed and incline, while a GPS chip records each route and reports the bike's location.
The pedals have their own 3G cellular connection, which ensures that all of the data can be reported to Connected Cycle's cloud service so you'll be able to track your bike down after a theft (or if you forget where you parked). There's even a theft-detection feature that warns you as soon as the bike is moved while you're away from it.
Energy generated by riding powers the device immediately and also charges an internal lithium-ion battery. The battery charges fully in an hour or two of riding and can last up to two weeks between rides. But even when drained, the pedal powers up and starts transmitting data the moment you start riding again.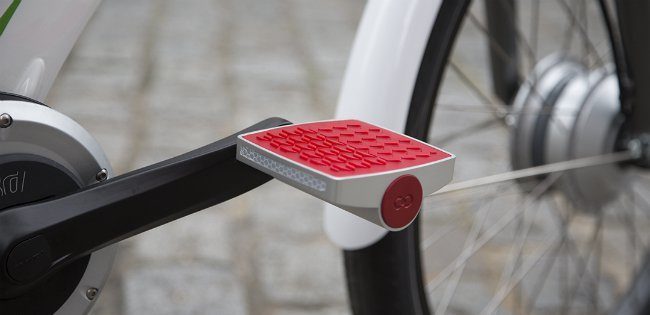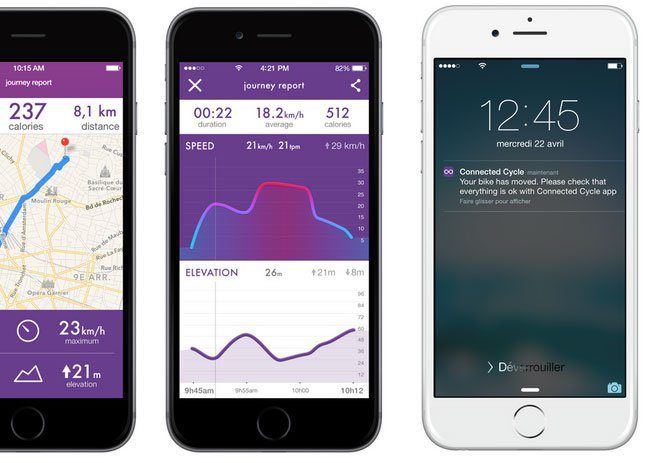 Connected Cycle's pedals have a distinct and colorful design that includes front and back reflectors. While not currently compatible with clip-in bike shoes, the team has modified the design so that toe straps can be attached in response to feedback.
Backers who preorder Connected Cycle on Indegogo, will receive unlimited-term data plans as part of the bundle. It's not clear how much the data plans will cost for those who wait until full retail production, but it sure won't be free. The crowdfunding campaign runs through May 26 and the pedals should ship in December. Learn more in the video below.
(Connected Cycle is also working on a fleet management solution for bike-sharing and rental programs.)
Related: Valour, Copenhagen Wheel, GPS Bike Trackers & Smart Locks