ChillHub
The only fridge as smart as you
If there's one thing the smart kitchen is missing, it's a truly intelligent connected refrigerator. Fortunately, GE seems to be on the right path with ChillHub, which is on display this week at Internet of Things World in San Francisco.
First revealed at CES in January, ChillHub was the first product out of GE's FirstBuild initiative withLocal Motors, which crowdsources ideas for improving the large appliances found in most homes (like dishwashers and laundry machines). The fridge was developed in collaboration with Canonical, the company behind Ubuntu Linux, so of course ChillHub runs the recently released "Snappy" Ubuntu Core operating system designed specifically for the IoT.
ChillHub is conceived as much more than a standalone appliance—it's described as a platform for developing a whole ecosystem of smart gadgets and add-ons that can live in and be controlled by the fridge. Down the road, ChillHub might be filled with food scales that know exactly how many pounds of meat and butter are on ice; sensors that know how full the vegetable drawer is and how fresh the contents are; scanners that can interact with smart packaging to report exactly what ingredients you have without opening the fridge; modules to add voice commands and other features to the fridge itself; and more.
The fridge connects over Wi-Fi and has several USB ports on the inside where devices will be able to recharge and connect to ChillHub's electronic brains. Communication between the fridge and users is mediated by the Green Bean "maker module", another FirstBuild creation that can be added to a bunch of GE appliances to enable wireless smartphone control of the "dumb" electronics inside.
When ChillHub was first announced, it seemed like a luxury item at 27.7 cubic feet and sporting a $3,000 price tag. Now it's a more modest 18 cubic feet, and is available for pre-sale at just $799. Learn more in the video below.
Related: Connected Kitchen Roundup
Featured in Channel: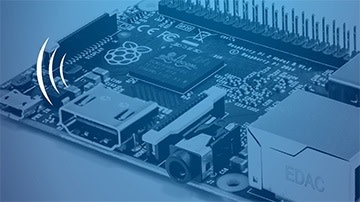 IoT Open Source
A spotlight on the products and companies
View