Long-range Internet of Things network enabler Actility announced Tuesday that it has completed a $25 million funding round. The investment was led by Ginko Ventures, with participation from several telecoms — KPN, Orange and Swisscom — as well as Foxconn and previous Actility investors Fonds Ecotechnologies, Idinvest Partners and Truffle Capital.
Actility's ThingPark platform is an implementation of the LoRa protocol for long-range, low-power wireless networks. Able to send two-way signals over distances of two to five kilometers in a city and up to 15 kilometers in open countryside, LoRa is a way for sensors and connected devices to send small amounts of data more cheaply and with less power draw than the cellular network. ThingPark provides everything a network operator needs to install LoRa base stations, design and deploy LoRa-compatible sensor and device hardware, and provide over-the-air application downloads through a cloud marketplace.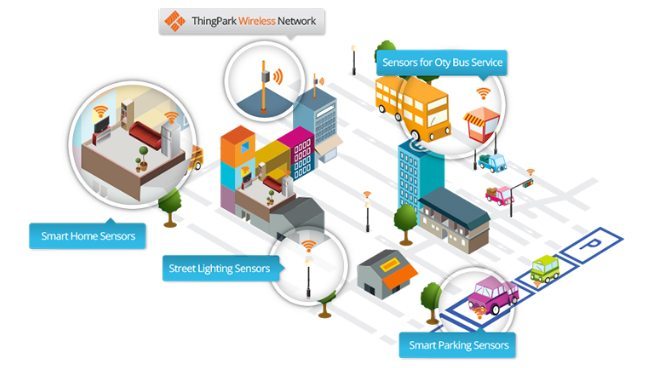 With an entire city's infrastructure connected to a reliable and ubiquitous network, everything from public transit to home fire alarms can be connected in real time to city planners, emergency responders, private companies and individual citizens. Utilities could use the network to monitor building energy use; deliver companies could use it to track truck fleets and individual packages; drivers could use it to find open parking spaces; farmers could use it to connect soil and crop sensors; and so on.
"We have the technology to achieve a paradigm shift in remote monitoring and management," said Actility founder and CEO Olivier Hersent in the funding announcement. "Ubiquitous IoT will have a huge impact in agriculture and other key sectors of the economy."
Prior to this week's investment, Actility has been working with Swisscom to roll out ThingPark networks in Geneva and Zurich. The strategy of building partnerships and seeking investments from established telecoms has also been working for Sigfox, another French company that provides technologies for low-power, wide-area networks. Other players in the space include Link Labs, Helium and Neul.