Ayla Networks, an Internet of Things platform provider that helps manufacturers create and manage connected products, announced this week that it has raised $39 million in a Series C funding round. The financing was led by Ants Capital and included 3NOD, Mitsui, and Acorn Pacific, plus repeat investments from Cisco, Crosslink Capital, International Finance Corp., Linear Venture, SAIF Partners/Oriza Ventures, SJF Ventures and Voyager Capital.
International markets, and especially China, are key to the value investors see in Ayla. Ayla is the only international IoT platform licensed as an Internet Content Provider in China, and it has integrated with WeChat as a single app for users to control smart home, health and other products.
"We invested in Ayla because it has unmatched traction inside China and globally with leading manufacturers making IoT products," said managing partner Yin Min of Ants Capital.
Ayla has also forged partnerships in Japan and recently opened a Taiwan office.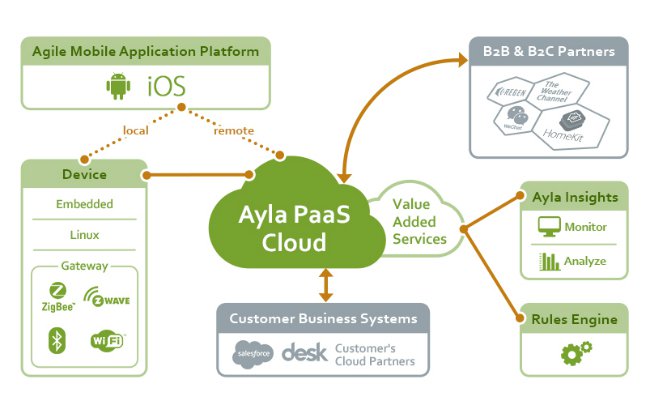 On the technical side, Ayla has been integrating with smart home and smart energy management companies, expanding its platform to support mobile app development and business analytics, developing beacon-friendly features, and committing fully to using Amazon Web Services as the backend of its worldwide cloud infrastructure.
In a statement accompanying the funding announcement, Ayla CEO David Friedman said he was grateful "for the confidence our new and existing investors place in Ayla and in our strategies for continuing to help manufacturers embrace the IoT future."
Related: Ayla Series B, Interview with Ayla CEO David Friedman