Move over, terra cotta: The flowerpot of the future has arrived. Parrot Pot, unveiled earlier this month at CES, combines environmental sensors and automatic watering to create a sleek and happy home for indoor and outdoor plants.
The Paris-based company also revealed an update to its Flower Power sensor, which can be stuck in the ground near a plant to monitor temperature, sunlight, soil moisture and fertilizer levels; the new version allows almost any screw-top water bottle to be attached as a reservoir for automatic watering.
Parrot Pot includes the same sensor suite as Flower Power, and a 2.2 liter reservoir and water pump are built into the walls of the pot itself. It promises a year of battery life.
The pot connects over Bluetooth, and sensor data is available through a mobile app. A cloud-based decision engine helps the pot analyze your plant's wellbeing and learn its exact watering needs over time; it will also suggest gardening tips and remind users when the water tank needs refilling. Other than that, your plant will basically grow itself.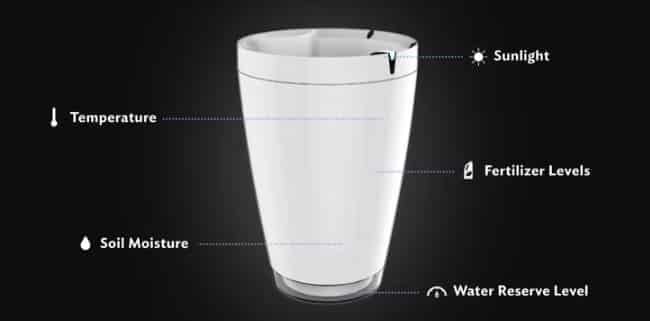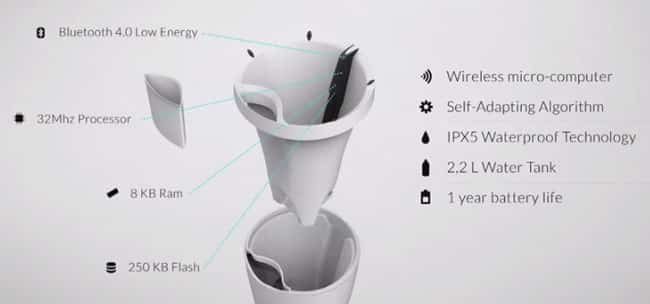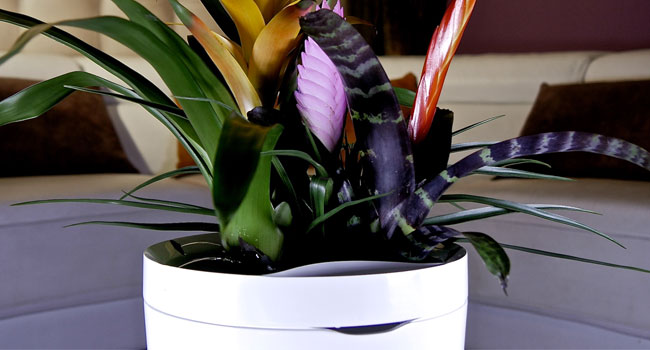 We don't often hear an Internet of Things product described as "dishwasher-safe". But considering that Parrot Pot is essentially a self-contained irrigation system, it's no surprise it can stand up to a thorough scrubbing. It's also hardy enough for outdoor use (though it might be a problem if the water reservoir freezes).
Parrot Pot and Flower Power H2O will be released some time in 2015.
See the video below to learn more.
Related: Wireless Plant Sensors