Home airflow startup Ecovent announced last week that it has raised $6.9 million in a Series A funding round led by Emerson Climate Technologies, with Tamarisc and Blue Fog Capital also joining the investment.
Ecovent's heating and cooling control system is an upgrade for existing HVAC installations. Smart vents communicate with temperature and humidity sensors that plug into wall outlets in each room of the house. Based on settings in the Ecovent mobile app, the vents will open and close to redirect air to the rooms where it's needed, allowing for easy and granular zoning throughout the building.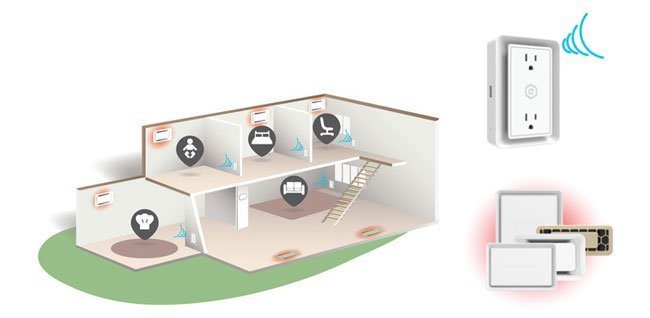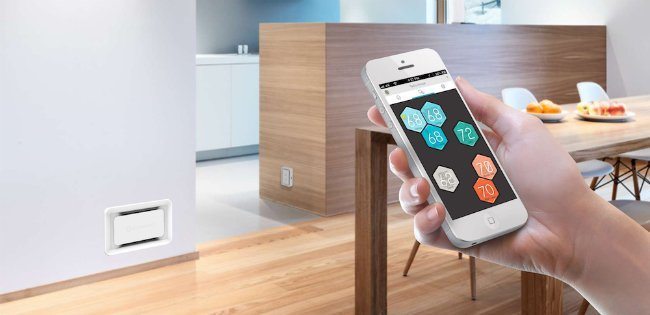 The company took top honors in the home automation category at CES this year, and has raked in more than $1 million in pre-orders for the vents, which it plans to ship later this year. In addition to direct sales, Ecovent is also looking to form partnerships with HVAC contractors and others in the industry — and the investment from Emerson is a big step on that path.
"It's incredibly exciting to have the support of an industry titan like Emerson to help us bring Ecovent to a larger audience," said Ecovent CEO Dipul Patel in a statement, while Emerson VP Bob Sharp pointed out that "Ecovent's ability to function seamlessly in tandem with Emerson's solutions for home comfort and energy efficiency makes them a natural fit as an investment and strategic partner."
Check out our previous coverage of Ecovent to learn more.
Related: Keen Vent, Ambi Climate, Tado Heating, Tado Cooling, Smart Home Retrofits