Stack Box, from Malaysia- and San Francisco-based Cloud Media, joined the fray of home automation hubs by closing a successful Kickstarter last week. Two things help Stack Box stand out from the ever-increasing crowd of similar devices: Expandable hardware, and the ability to act as a personal cloud server for your connected device's data.
Successful smart-home hubs act as universal remotes for the Internet of Things, providing a single interface to replace the individual apps you'd otherwise need to control lights, media devices, appliances, security systems and other connected products from different manufacturers.
Stack Box handles this through an app store-like interface: install the Stack Box app on your mobile device, then download additional software modules for each product or device ecosystem you want Stack Box to connect with. Controls for those devices are then integrated into the Stack Box app interface, and users can set automatic behaviors with "if-then" rules.
Under the hood, Stack Box's hardware is designed to be modular and expandable. The hub is ready to act as a personal cloud server, letting users store data from their connected devices locally and securely — all it takes is an SD card or USB storage device.
This provides an end-run around remotely hosted cloud services, which often raise privacy concerns when users begin to record and analyze data about every aspect of their daily lives. It also gives the chance for consumers to begin controlling who gets access to their data (potential at a price — SeeVendor Relationship Management) and can act as protection in case a device's cloud service goes down or out of business.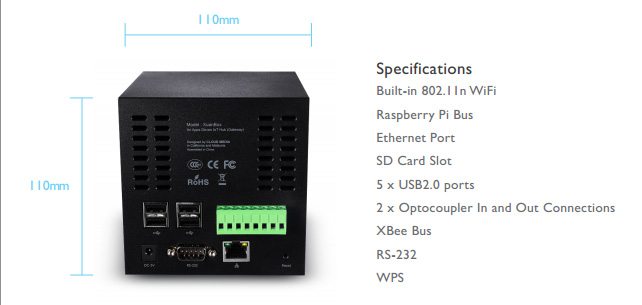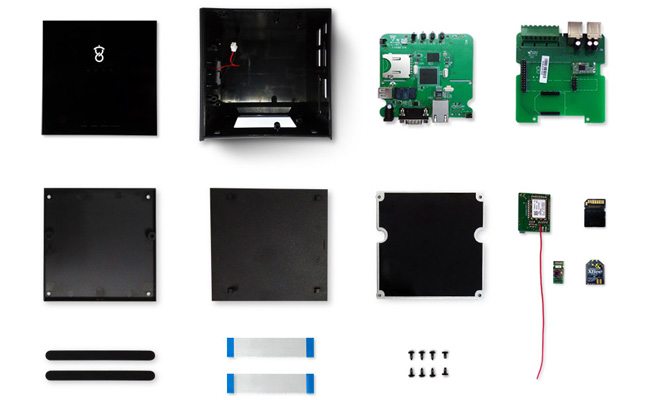 Cloud Media has committed to making Stack Box an open source product, providing hardware specs, an SDK and APIs for tinkerers and developers. A wide variety of connectivity protocols options are included, from Wifi, Bluetooth, and Z-Wave out of the box, to a host of easily expanded modules including EnOcean, XBee, and Insteon. The "plug and play" hardware design means it will be easy to add peripherals and other components to expand Stack Box in the future.'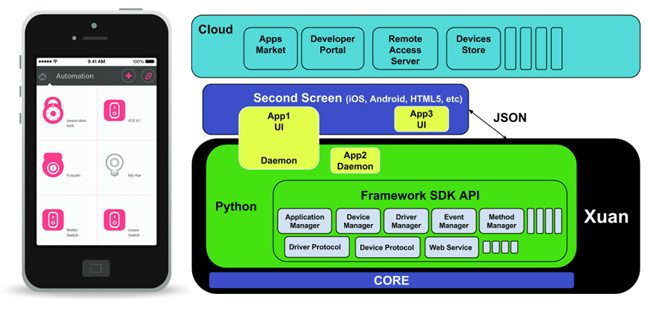 Stack Box is a natural evolution of Cloud Media's existing product line of home media hubs. The company says its design and manufacturing experience supports an aggressive timeline that will have Stack Box in backers' hands by December, with public preorders opening soon.
Visit thexuan.com or check out the video below to learn more.
Related: IoT Connected Home Systems
Via: @BuildingIoT