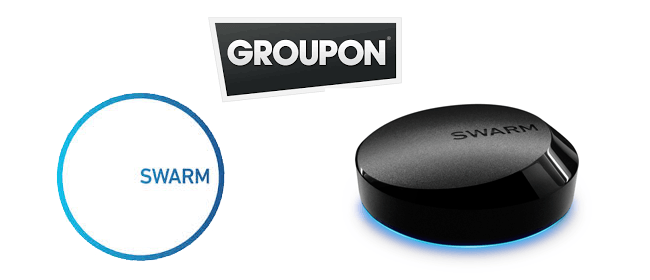 Groupon, the social coupon company, announced this week that it had purchased Swarm Mobile, maker of a customer engagement platform for brick-and-mortar retailers for an undisclosed amount.
Swarm's platform uses beacon technology to count the number of customers entering a store, lingering by certain displays, and making purchases. Retailers can integrate the beacons with their own mobile apps so logged-in users can get a personalized shopping experience that takes into account their preferences, purchase history, and other data to offer deals and streamline payment.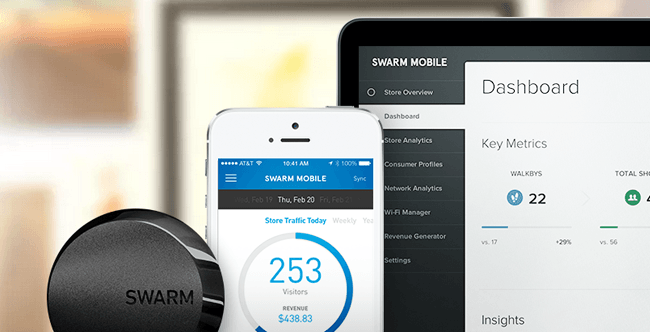 The acquisition supports Groupon's goal of becoming the default "operating system" for local commerce. The company is rapidly evolving beyond its original identity as a platform for one-off deals, to offer a broad array of digital services and technologies to support retailers. Earlier this year it released Gnome, a tablet-based point-of-sale system that, among other things, can recognize a shopper by the presence of their mobile device and automatically apply Groupons to their order.
Swarm had raised $4.5 Million to date in two seperate funding rounds, and will remain in its home base of San Francisco to develop its products and customer relationships as part of Groupon's "Merchant Operating System" team.
To view a list of other providers in the red hot Beacon space view our round-up here.