GrowGuard is a wireless plant monitoring system developed by Hans Crijns that connects to the Internet via a small ethernet hub that talks to the sensors located next to your plant.
Once you have your wireless plant monitoring system in place you can set it up to receive a (text/sms) message when you need to water your plants or send your data to be stored in the cloud and charted over time at the data brokerage service cosm.com

The sensor measures amount of sunlight, air temperature and moisture levels of your plant. If you interested in monitoring more than one plant, the hub can handle up to 20 sensors for each gateway (Uses 868MHz ISM band) and can also be used outdoors or in a greenhouse by waterproofing the electronics in a case.
The GrowGuard kits require no soldering and contain: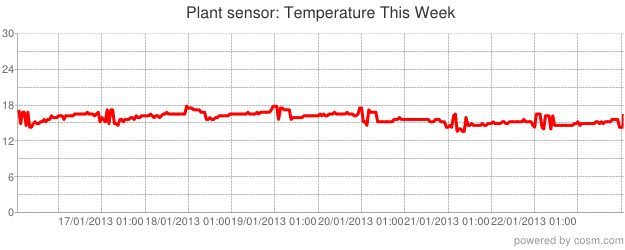 One sensor board with 9V battery
Wireless to Internet gateway
Power adapter (to power the gateway)
Installation and operation manual
More details about the system can be found at: Growguard.net
Additional: MediaMetic