Droplit is a home automation platform that aims to pull all of your smart devices into a single interface that remains consistent between mobile phones running different operating systems.
It's based around a wireless hub, which is a simple box that plugs directly into a wall outlet. It connects to the Internet over Wi-Fi, and also includes a Bluetooth radio and compatibility with Z-Wave devices through an optional third-party USB dongle.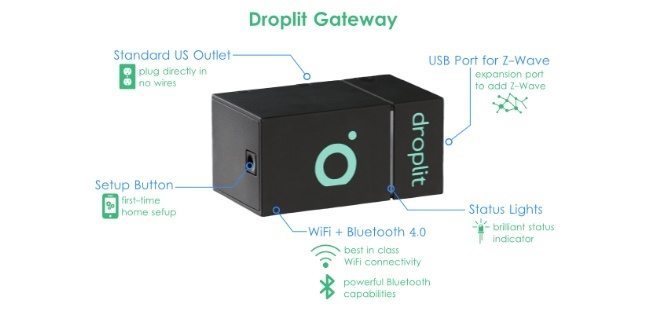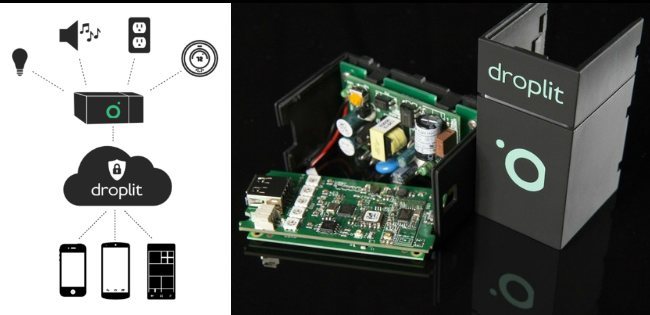 Once it's plugged in and connected, Droplit starts to automate the setup process by scanning for smart devices and configuring itself to talk to them. The idea is that a user should have to do as little as possible to get full control over their smart home.
Droplit's app is available not just on iOS and Android, but also on Windows Mobile and the Kindle Fire. It's designed to present standard controls, like dimming a smart bulb, always in the same way regardless of each device's manufacturer. It also supports customizable "scenes" — collections of presets between many devices in a room, or throughout a home, that can be activated with a single tap. And because the hub is always connected to Droplit's cloud service, these controls work even when you're not at home.
So far, Droplit's compatibility list includes a number of LED lightbulbs, smart outlets, Bluetooth speakers, connected thermostats, and wireless sensors. The company's software will eventually be available through an open-source license so users can modify it to control other products or their own custom hardware projects.
But for now Droplit is in beta mode, and those who sign up as testers will get to try the software out by running it on a Raspberry Pi. Automatic setup and control over multiple devices seems to work smoothly and quickly, as founder Bryan Jenks demonstrates in the video below.
Related: Connected Home Systems, Connect, Cube, Homee, Homey, Nuimo, Oomi, SmartThings, Stack Box, Wink