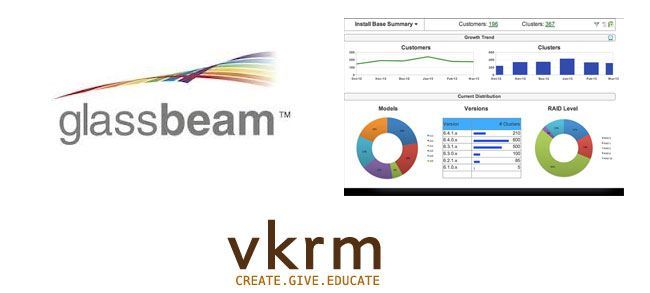 Glassbeam, an emerging machine data analytics company, is taking steps with a new round of funding to refine its SCALAR Internet of Things platform and increase its growing list of customers (the company counts IBM, Meru Networks, HDS, and Aruba Networks as current clients).
Led by VKRM, an early stage firm focused on Enterprise Services and Software this recent $2 million round brings Glassbeam's total raise to $8.1 million since its founding in 2009.
The drive behind this round of funding is to further develop Glassbeam's SCALAR product, a cloud-based predictive analytics platform powered by a parallel asynchronous engine that can be used to detect patterns from complex technology devices like servers, storage systems and medical equipment.
Many of the current tools for machine data analysis were not designed to address the scope and diversity of real-time operational and business systems thousands of connected devices and data sources – one of the holy grails promised by smart system technologies.
Glassbeam's platform treats diverse data types from machine logs equally to provide product managers, support teams and engineering groups detailed insight into how their products are being used based on actual machine-generated data from their installed base.
Increasingly, customers will need a single, unified end-to-end framework to get a holistic picture of the diverse interactions from within their business and Glassbeam hopes to capitalize on this new need from the market.