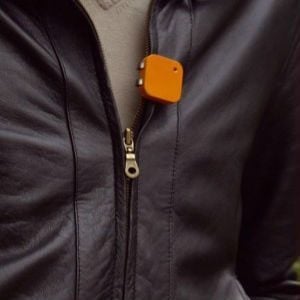 Capture moments of daily life and digitally expand your memory
Lifelogging is part of the larger movement toward the "Quantified Self", which offers data-driven insights into the patterns and habits of our lives. These devices and apps record our daily activities in images, video, sound and other data — improving upon our natural capacity for memory and self-awareness. They also challenge traditional notions of privacy, reframe what it means to remember an event, and create new ways to share our stories with one another.
This Channel Guide will help you:
Understand the differences between lifelogging technologies.
Decide which aspects of your life are most meaningful and should be digitally preserved.
Find and compare lifelogging products and apps.
Lifelogging cameras are a form of digital memory extension — a way to automatically capture moments in time and store them instantly in the cloud. Typically worn on the body or attached to clothing, these gadgets free their users to be fully present to the flow of life without worrying that shutter-worthy moments will go undocumented.
iON SnapCam
Highlights
2.5 Hours of HD 720p video recording
Narrative Clip
Highlights
8 megapixel photos, 1080p video at 30 fps

Wifi and Bluetooth Connectivity
Audio lifeloggers put microphones at our fingertips. With a simple tap, they can record an important conversation, preserve a fleeting thought, or distill the sonic essence of a moment — and share these sounds with others, or the world.​
Kapture
Highlights
60-sec audio buffer

Water-resistant (IPX3)

Bluetooth Connectivity and Vibration/LED Notifications
Quick Links
A number of mobile apps offer lifelogging features that draw on the camera, microphone and other sensors of your smartphone. While they miss some of the convenience of an always-on wearable device, they offer an easy and inexpensive entry into lifelogging.
Data collected through a car's on-board diagnostics port can offer a lot of insight into the owner's driving habits. These devices can analyze your driving and help you to be safer and more fuel-efficient behind the wheel.​
Automatic
Highlights
App Marketplace

OBD-II Port and Bluetooth Connectivity

Collision Detection using built-in accelerometer
Blogs
Background Information