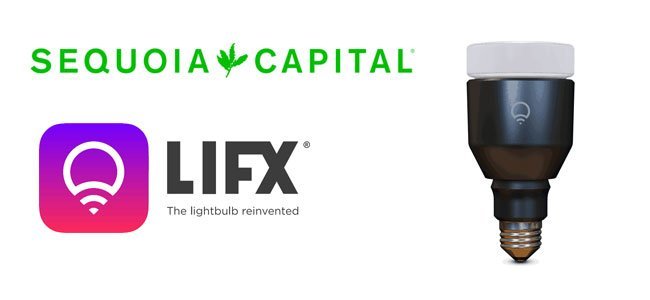 LIFX, maker of smart LED lightbulbs, announced last week that it has partnered with Sequoia Capitalin a $12 million series A funding round.
The Melbourne-based company made a dazzling debut in 2012 with a Kickstarter campaign that raised over $1.3 million. At the same time, LIFX was courting private investors for another $2 million.
LIFX bulbs use energy-efficient LEDs to produce millions of colors at up to 1,000 lumens of brightness, and can be fully controlled over Wifi via a mobile app. The company produces three models, each costing $99, and will now offer free shipping almost anywhere in the world.
Other milestones include the release of an API in March, and ongoing efforts to improve bulb firmware and add support for other connected devices, such as Nest. The new funding will go towards expanding the company's offices in Australia, the U.S. and U.K.