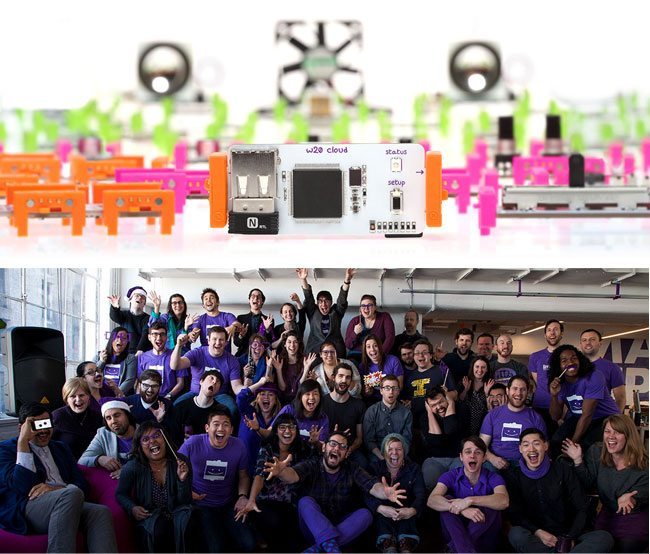 littleBits, which makes magnetically-connected electronics prototyping kits, today announced a $44.2 million investment led by DFJ Growth. The funding round was also joined by new investors including Morgan Stanley Alternative Investment Partners, Grishin Robotics and Wamda Capital, as well as previous littleBits investors Foundry Group, True Ventures, Vegas Tech Fund, Two Sigma Ventures and Khosla Ventures.
The company had previously raised more than $14 million in angel, seed and series A funding between 2011 and 2013.
littleBits products are kid-friendly, but flexible enough to create a bewildering variety of DIY electronics projects. Since the addition of cloudBit about a year ago, those products can be connected to the Internet to harness the power of cloud computing and communicate with other projects and products on the Internet of Things.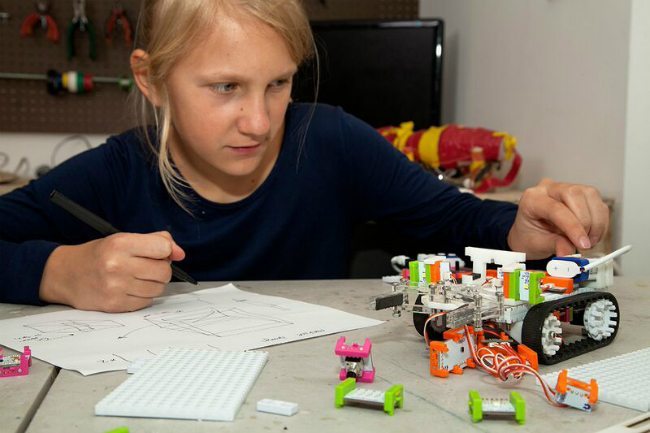 In a blog post laying out the company's plans for the new funding, founder and CEO Ayah Bdeir highlighted the importance of STEM education and the partnerships littleBits has formed with educators around the world.
"Our goal is to have littleBits in every home, every school, every creative space and unleash the creativity inspired by understanding electronics so that everyone can become an inventor," she said.
The company also announced a retail partnership with Barnes & Noble, and highlighted a new global grassroots initiative that aims to "empower local communities…to reinvent the world around them" using littleBits technology.
To support these ambitious plans, littleBits is adding a bunch of new faces to its leadership team. Barry Schuler of DFJ Growth, a former CEO of AOL, will join the board of directors; while various executive positions will be taken up by former leaders from MakerBot, Lego, and elsewhere.

Related: Smart DIY Prototyping Kit: cloudBit