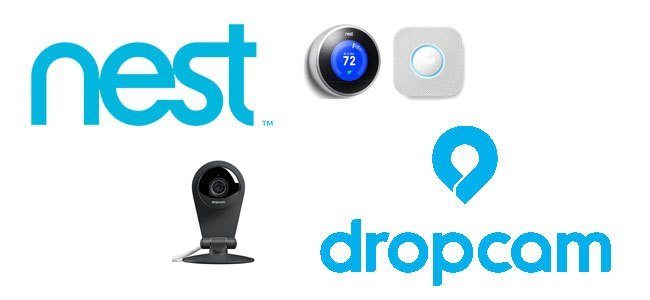 Hot on the heels of its own acquisition by Google, Nest is bringing Dropcam under its wing. The deal, announced late last month, is worth $555 million.
Dropcam's flagship product is a camera and encypted streaming video service that lets users monitor their homes remotely. The company's latest offering, Dropcam Tabs, expands the home security lineup with accelerator-activated tags that can be placed on doors and windows.
The purchase of Dropcam makes it clear that Nest, whose lineup includes the famous smart thermostat and a smoke/carbon monoxide alarm called Nest Protect, is interested in creating a broad, interconnected family of home automation products.
It also means that Google now controls leading IoT brands for thermostats, smoke alarms, and home security systems, three product categories often thought to have the widest consumer appeal. But Nest has been careful to say that it made this purchase of its own accord and will run Dropcam independently of Google — which includes protecting customer data.
"Like Nest customer data, Dropcam will come under Nest's privacy policy, which explains that data won't be shared with anyone (including Google) without a customer's permission," Nest head engineer Matt Rogers wrote at the company's blog.