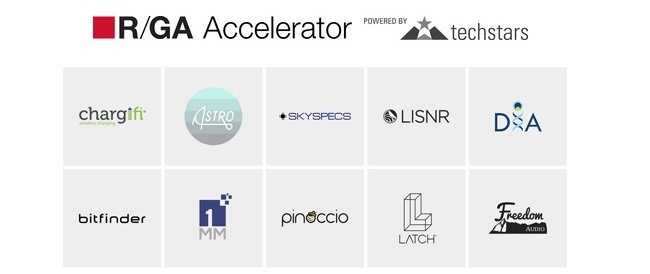 New York City-based design and marketing firm R/GA last week announced the latest inductees into its connected devices accelerator program, which is run in partnership with Techstars.
Here's the list of companies chosen:
The companies will be supported by R/GA and Techstars staff, program mentors, and industry partners like PCH International, Stratasys and Makerbot. In addition to being eligible for up to $120,000 in funding from R/GA and Techstars (In the form of $20,000 cash and an optional $100,000 covertible debt note), the companies will pitch their wares at a demo day in February 2015.
"We are excited to kick off this second class with Techstars because our partnership has already proven that it can enable startups to build a brand, not just a product, which helps grow their businesses and increase their chances for success," said R/GA COO Stephen Plumlee in a statement.
The programs inagural class included:

Learn more about the accelerator at rgaaccelerator.com, and check out the video to learn more about the collaboration between R/GA and Techstars.
Related: IoT Accelerator Round-up