Open Garden is an Arduino-based DIY kit that has everything you need to create a connected, automated garden. It's a product of Cooking Hacks, the online IoT component store and open source hobbyist community run by Libelium (See our interview with Alicia Asín Pérez the CEO and co-founder here).
There are three versions of Open Garden available, with sensors and other equipment customized for indoor, outdoor, or hydroponic growing. The core of Open Garden is a gateway that uploads the data to a web server by using any of the available wireless interfaces (WiFi, GPRS, 3G) and communicating to its remote nodes using license free 433MHz wireless radios. By attaching sensors to nodes, the user can collect data on air temperature, humidity, light levels, and either soil moisture or the temperature, pH and conductivity of the hydroponic growing medium. The systems includes an application to visualize real data of all your sensors in a web browser.
Each kit also comes with actuators — equipment to perform physical actions — such as a water pump (indoor), sprinkler valve (outdoor) or oxygen pump and growing light (hydroponic). With a bit of PHP code, these components can be programmed to operate on a schedule or in response to data from the various Open Garden sensors, so the plants can more or less take care of themselves.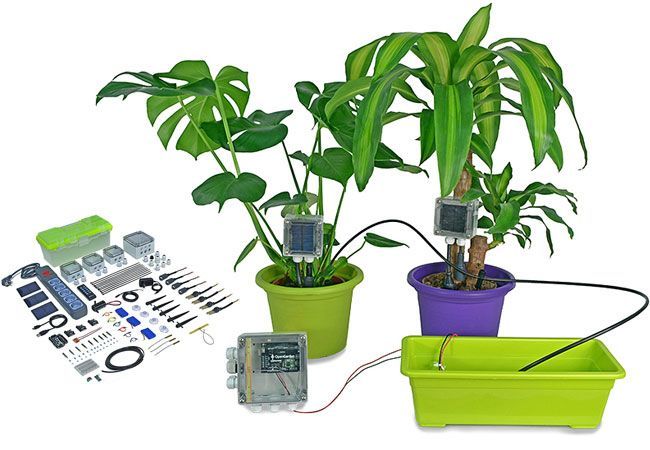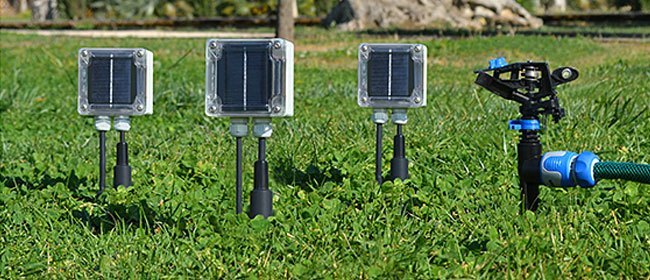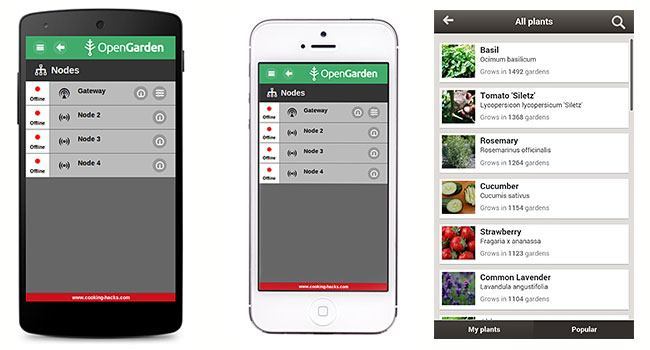 Though they require a bit more technical know-how than some other smart garden products, the DIY and open-source approach of Open Garden kits means they can be as flexible as the user's imagination and abilities. Visit Cooking Hacks to learn more on the technical details or order a kit.
Related: Smart Irrigation Controllers, Postscapes Alicia Asín Pérez Interview, IoTLive