London-based SAM Labs, which makes electronics prototyping kits for all ages, this week announced a £3.2 million ($4.6 million) funding round led by Imperial Innovations.
The startup launched its products on Kickstarter in 2014, raising more than £125,000 ($180,000). SAM kits come in various sizes and are made up of small, battery-powered wireless modules that each perform a different function. Those can include inputs like buttons or sensors, and outputs like LEDs or servos to run motorized contraptions.
SAM modules talk to each other over Bluetooth, and a special "cloud" module can connect the whole system to the Internet. The company also provides software for programming the blocks, with a drag-and-drop interface to connect blocks together and tweak their behavior without needing to write any code.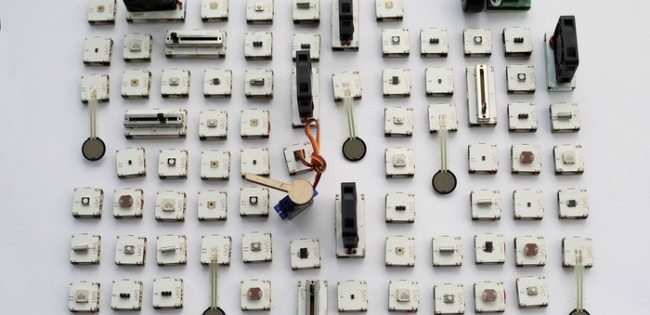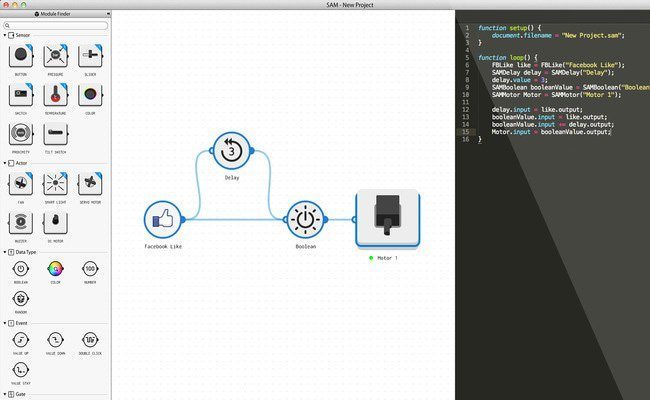 As SAM Labs has moved beyond its 817 crowdfunding backers, it has sold kits directly on its website and through the gift shop at the London Science Museum. The company says more than 1,000 schools are using the kits to teach programming, and the new funding will boost outreach to the education market.
Founder Joachim Horn told the Telegraph that SAM Labs' goal is "to give everyone a joyful and hands-on experience with creative engineering and coding. Any child at home or in school can pick up these kits and play, while learning twice as fast as conventional tools."
See the video below to learn more.
Related: IoT Visual Programming Tools, Plug-and-Play Development Kits, IoT Prototyping Hardware