Just a couple of years ago, the idea of a "smart home system" was synonymous with half a dozen battery-powered sensors connecting wirelessly to a central hub, and the market was differentiated mostly by the variety and quality of the sensor hardware, which determined how useful each system was. It hasn't taken long for things to swing the other way — today the trend is to pack all the sensors into a single device, and rely on software to deliver the variety and practicality that users crave.
Enter the Matrix, a compact smart home device that combines about a dozen sensors with motion-, gesture- and speech-recognition algorithms. It's a nice-looking bit of hardware that crams a lot into a small package, but the real value it holds is in creating a platform for a new smart home app ecosystem.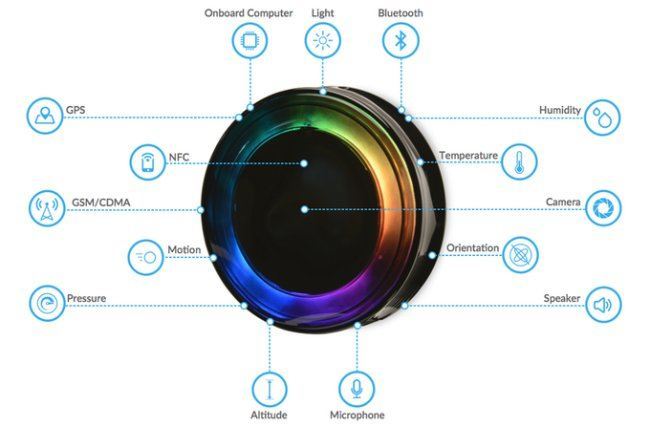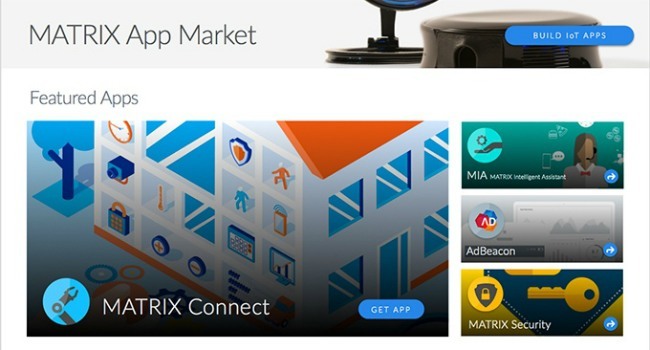 With its camera, microphone, motion sensor, NFC sensor, environmental sensors and other components, the Matrix can suck in an impressive amount of data about the home environment. And by baking in support for controlling the device with gestures or spoken commands, the designers are making it easy for app developers to create software that's easy to interact with and gives an immersive sense of control over third-party connected devices that would otherwise need their own smartphone apps. Two of the "core" apps, in fact, are intended to replace some of the most popular smart home devices from two of the tech world's heaviest hitters: a home security app that takes aim at the Google-owned Nest Cam (formerly DropCam), as well as other early leaders in IoT home security like Canary; and MIA, the "Matrix Intelligent Assistant", an all-purpose digital helper that's going after Amazon's Echo device.
On the other hand, knowing that the Matrix is always watching, listening and monitoring you could make your home feel like the set of a certain Keanu Reeves movie franchise. There isn't much information about how data security will be managed between users, developers, and others, except that the cloud infrastructure is hosted on the Google Cloud and users will be able to turn off apps and sensors individually. The fact that the Matrix was created by the team at AdMobilize, who specialize in physical space analytics — and are recommending the new device for retail and business applications as much as for the home — may give some indication of their approach to ubiquitous data collection.
The Matrix completed a crowdfunding campaign last week and is now open for general preorders. It's expected to ship in May 2016. Learn more in the video below.